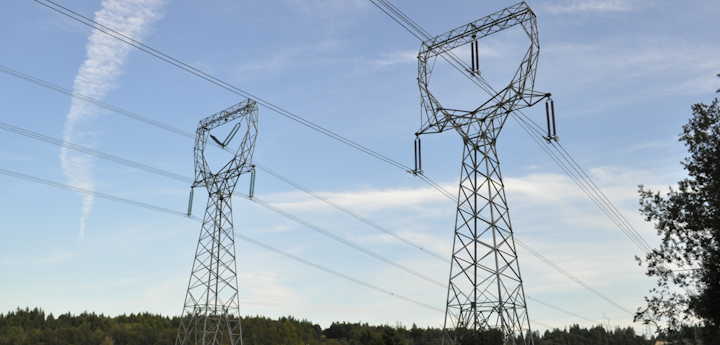 SIOUX FALLS, S.D. (AP) — Xcel Energy customers in South Dakota will see a 4 percent increase in their electric bills starting July 1, after state regulators approved the change Monday.
The allowed rate hike by the South Dakota Public Utilities Commission means the average residential customer will see an increase of about $3.20 a month, but that's only half of what the Minneapolis-based company had asked regulators to approve. The rate increase approved by the commissioners is part of a joint agreement between Xcel and regulators that lays out the utility's rate plans for the next three years.
The utility in July asked regulators to approve an 8 percent increase in hopes of generating $15.6 million in extra revenue. Following the commission's move, the company will now only get $7.795 million in additional annual revenue, but it will be allowed to request increases associated with infrastructure-related expenses over the next two years.
The agreement states Xcel will hold off on filing for any base rate increases that would take effect before Jan. 1, 2018. But the agreement also allows the utility to use what state law defines as an infrastructure rider — a way to recover specific costs related to investment in infrastructure.
Xcel's regional vice president, Laura McCarten, said the utility will use the provision for the rider rates in 2016 and 2017.
"The ability to have that rider was really key for us to have a three-year solution," McCarten said. "If we didn't have that ability, we would not have been able to reach this agreement."
McCarten said the company will use the riders to seek increases related to infrastructure investments at various facilities including nuclear power plants, wind farms and substations.
Commission chairman Chris Nelson said both rider rates would have to be approved by the commission on the October before the year the company plans to raise the rates.
"We would have to determine if they comply with state law, are they reasonable?" Nelson said. "If they are, state law says we have to allow them to recover that from customers. But in the flip side, if we determine they should not be recovered from ratepayers, we can deny their request."
The company implemented an interim rate increase of 8 percent in January while it waited for the commission's decision. Xcel will refund to customers the difference between the interim rate and the final approved rate, with interest, no later than Aug. 1.
Xcel Energy has about 85,000 customers in South Dakota.