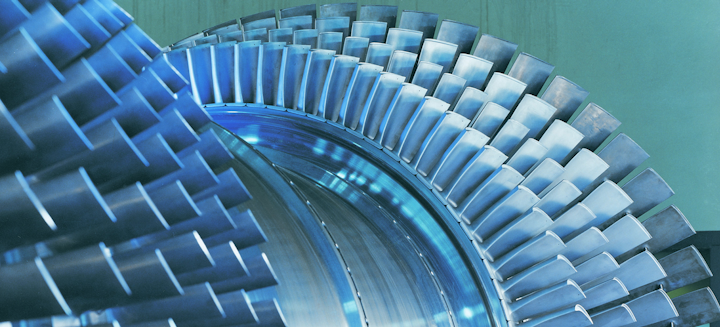 Building on several years of work with Cascade Technologies, GE announced a multi-year joint development agreement with this Palo Alto-based company.
The collaboration will focus on applying and improving simulation software that enables engineers to virtually look inside a natural gas turbine as it operates and gain a better understanding of the turbulent fluid, chemical and acoustic processes occurring within advanced, low-emissions gas-turbine combustion systems.
The gas turbine combustion process involves multiple steps at high speed. Compared to other digital modeling techniques, Cascade simulation software enables better visualization of the combustion process so engineers can understand more about the subtle changes that occur.
This visualization is made possible by unique code software that can be scaled to run on national laboratory super-computers and at other high-performance computing facilities. The code allows GE and Cascade teams to simulate the combustion process with microsecond time fidelity and sub-millimeter resolution, while generating petabytes of data.
Such an unprecedented amount of information combined with proprietary web-based analysis tools can help shorten the path between simulations and engineering insight. During a typical two-year development cycle, engineers utilizing the full potential of the software can iterate on a design up to ten times faster to accelerate learning and improve the design.