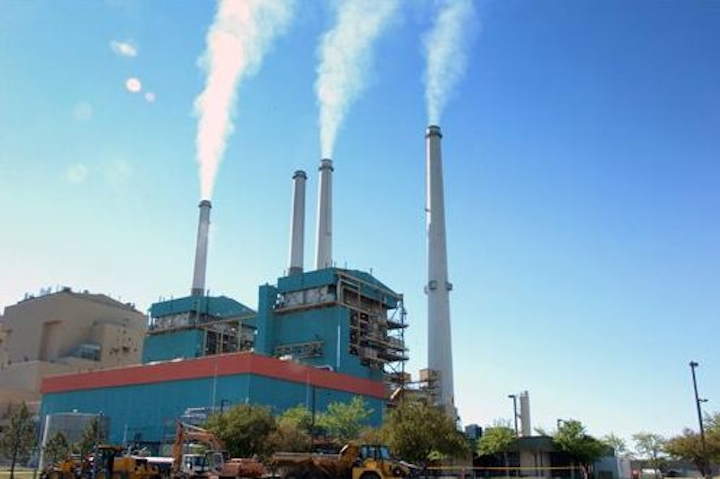 BILLINGS, Mont. (AP) — The longtime operator of one of the largest coal-fired power plants in the West completed a spin-off of assets Monday that include the 2,100 MW Colstrip plant in southeastern Montana.
PPL Corp. of Pennsylvania said it was spinning off unit PPL Montana and assets elsewhere to focus on "more reliable" markets.
Colstrip will be controlled by the newly-created Talen Energy Corp., also of Pennsylvania. The 360-worker Montana power plant serves wholesale and industrial power customers across the Pacific Northwest.
But along with the power plant and its customers, Talen has taken on some less-desirable baggage: Leaking coal-ash ponds that polluted groundwater sources in the community around Colstrip and the task of dismantling of Billings' recently-closed J.E. Corette coal plant.
Contamination from Colstrip's coal-ash ponds resulted in a 2012 settlement with the Montana Department of Environmental Quality (DEQ) that required PPL Montana or its successors to clean up the problem.
State regulators have identified three areas of contamination caused by leaking from ponds that take ash produced by burning coal at the plant. Combined, those ponds have leaked more than 350 gallons of water per minute, according to state officials.
Talen spokesman David Hoffman said the new corporation has the financial resources to deal with the issues it's inherited at Colstrip and Corette.
"I can assure you that whatever obligations PPL Montana has, are now transferred to Talen. Talen is a pretty healthy and large company that's going to be able to handle those kind of obligations," he said.
Including its power plants in the mid-Atlantic region and Texas, Talen's holdings generated $4.3 billion in revenue in 2014, the company said in announcing Monday's transaction.
The 2012 settlement has been challenged by three environmental groups — the Sierra Club, Montana Environmental Information Center and National Wildlife Federation. They said the state failed to set meaningful cleanup standards nor a timeframe for when the work must be done.
"Does this company have the capacity to clean that up? We don't know," said Anne Hedges with the Montana Environmental Information Center.
DEQ spokeswoman Kristi Ponozzo said Talen's financial wherewithal was not something regulators had considered. "We don't take into account financial security," she said. "As long as they're paying the permit fees, paying their bills to us, it's usually not something we're looking into."
Work to dismantle the Corette plant is expected to start this summer, said Hoffman, the Talen spokesman. A cost estimate was unavailable and Hoffman said it would depend on who buys the 74-acre site and what future uses would be desired for the parcel.