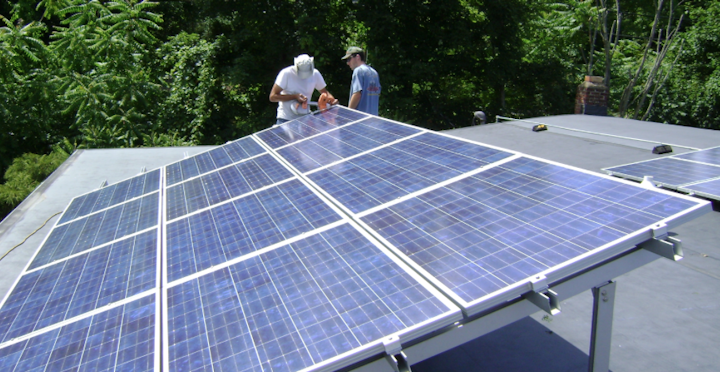 CHEYENNE, Wyo. (AP) — A solar power system to be installed at one of Wyoming's bigger microbreweries helped Agriculture Secretary Tom Vilsack on Wednesday promote a nationwide program to encourage energy efficiency and renewable energy.
Vilsack planned to visit Jackson's Snake River Brewing Company later in the day to announce 544 grants totaling $6.7 million nationwide through the U.S. Department of Agriculture Rural Energy for America Program. Three grants in this round of funding went to Wyoming, including one for $13,810 to help the brewery offset the cost of installing solar power.
"These grants will help farmers, ranchers and small business owners use more renewable energy, which cuts carbon pollution, reduces our dependence on foreign oil, saves businesses money on their energy bills and creates American jobs," Vilsack said in a release.
The other two grants awarded in Wyoming went to Campbell County rancher Byron Oedekoven. A $5,825 grant will defray the cost of replacing fluorescent and incandescent light bulbs inside and outdoors at Oedekoven's ranch with more efficient LED light bulbs.
"It will reduce my electric bill by 54 percent, right off the bat. So return on investment is pretty quick," said Oedekoven, a former Campbell County sheriff who is executive director of the Wyoming Association of Sheriffs and Chiefs of Police.
A $17,681 grant will defray the cost of a new geothermal heat system at a 40-by-80-foot shop at Oedekoven's cattle ranch 17 miles north of Gillette, according to Oedekoven.
Oedekoven said he found out about the grants through a livestock publication. The grants will cover 25 percent of the projects' cost, he said, and the USDA will award the money after he submits receipts for work completed.
Nationwide, individual grants in this round of funding ranged from a couple thousand dollars up to $20,000.
The program has awarded $545 million for more than 8,800 projects since 2009. Projects funded to date potentially could save enough electricity to power more than 660,000 homes for a year, according to the USDA.