Entergy: Indian Point 3 shut down due to transmission issue
The company says the disturbance on the non-nuclear side of the plant is related to a high voltage transmission line
Dec 15th, 2015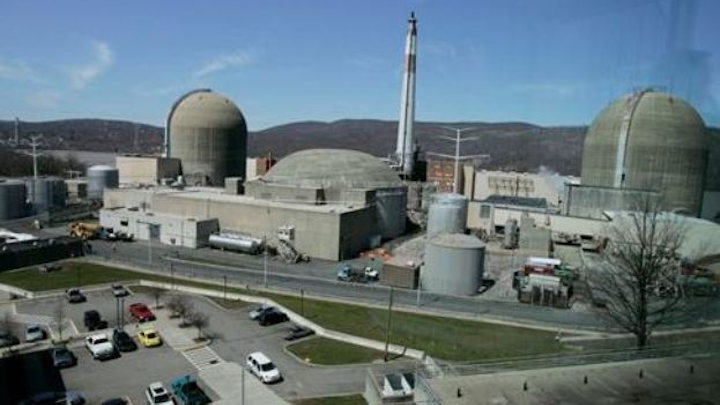 BUCHANAN, N.Y. (AP) — Officials say one of the Indian Point nuclear power plant's reactors in suburban New York has been shut down due to an electrical disturbance.
Plant owner Entergy says the Indian Point 3 nuclear reactor was automatically shut down at about 7 p.m. Monday. The company says the disturbance on the non-nuclear side of the plant is related to a high voltage transmission line. There was no release of radioactivity and no threat to the public.
The Indian Point 2 reactor was shut down for three days earlier this month due to a tripped circuit breaker. The two reactors together supply about one-quarter of the power used in New York City and Westchester County.
The nuclear plant is located in Buchanan, about 30 miles north of midtown Manhattan.