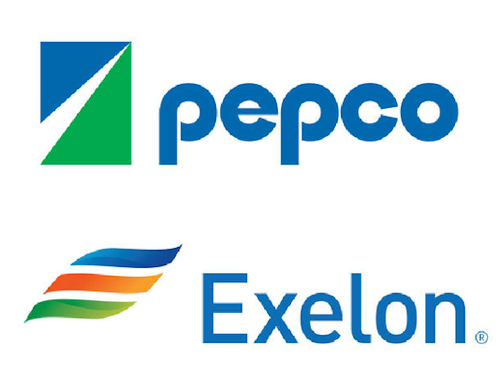 Pepco Holdings and Exelon Corp. are emphasizing the tangible affordability, reliability and sustainability benefits their merger will provide residents and others in the District as the Dec. 23 closing of the record nears in proceedings before the Public Service Commission of the District of Columbia.
"If the merger is completed, residents, businesses and organizations in the District will benefit from a stronger utility that will provide enhanced electric service, more affordable rates and more sustainability benefits," said Donna Cooper, region president, Pepco.
Under the settlement reached in early October with the District of Columbia government and others, Pepco and Exelon committed to providing numerous, enhanced benefits to residents, communities and organizations in District, such as:
· $25.6 million to offset distribution rate increases for residential customers through March 2019;
· $14 million for a direct bill credit of more than $50 per residential customer within 60 days of the merger completion;
· $16.15 million for low-income customer energy assistance;
· Passing tens of millions of dollars in merger savings on to customers through rates lower than they would be if the merger does not occur;
· $5.2 million for workforce development;
· Hiring more than 100 union workers in the District;
· New, higher requirements for fewer and shorter power outages;
· Exceeding PSC standards for reliability in every year from 2016 to 2020;
· Up to 10 MW of new solar power in the District;
· Making it easier for customers to install solar panels;
· $3.5 million to fund renewable energy;
· $3.5 million for energy efficiency programs;
· $10.05 million to support the District's Green Building Fund;
· Purchasing 100 MW of wind energy;
· Developing four new microgrids in coordination with the District; and
· $19 million in charitable contributions over 10 years to local nonprofits.
The commitments in the settlement respond directly to many of the priorities residents and organizations throughout the District have expressed to Pepco and Exelon. At the same time, the companies, recognizing some residents have concerns about the merger, will continue to listen and make every effort to show Pepco's and Exelon's commitment to the highest levels of service and accountability to communities and the environment.
More than 40,000 District residents have signed a petition in support of the merger, and about 9,000 District residents have sent letters of support. The petition signatures and letters have been filed with the PSC.
Among those who signed on to the settlement agreement are Mayor Muriel Bowser, the Department of Energy and Environment, the Office of the People's Counsel, the Attorney General, the Apartment and Office Building Association of Metropolitan Washington, the District of Columbia Water and Sewer Authority, the National Consumer Law Center and the National Housing Trust. A majority of D.C. Councilmembers also have endorsed the merger.
The merger has been approved in Maryland, Delaware, New Jersey and Virginia and by federal regulators. The D.C. PSC has set a schedule which would allow for completing the proceeding by the first quarter of 2016.