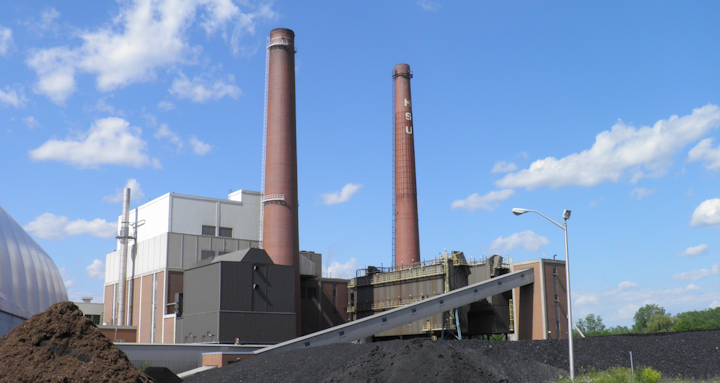 The ink was barely dry on a July 1 lawsuit that the Oklahoma Attorney General filed against the U.S. Environmental Protection Agency over the proposed Clean Power Plan when a federal judge on July 17 gave the suit a quick heave-ho, saying the suit was premature and filed in the wrong court.
The ruling came out of the U.S. District Court for the Northern District of Oklahoma from Judge Claire Eagan. On July 1, plaintiffs the state of Oklahoma and the Oklahoma Department of Environmental Quality (ODEQ) filed this case alleging that EPA is acting outside of its authority by proposing rules to regulate emissions from coal-fired power plants.
The Clean Power Plan was issued in draft form in June 2014 and is due to be issued in final form late this summer. The proposed rule provides that states would have to begin meeting interim carbon dioxide emission standards in 2020 and compliance in full with the proposed regulation would have to be achieved by 2030, but the EPA was also soliciting comments on "less stringent" emission performance levels with a five year compliance period.
The U.S. Court of Appeals for the D.C. Circuit in June determined that it lacked the authority to hear the a challenge to a proposed EPA rule, even though the petitioners claimed that they were currently incurring expenses to prepare for implementation of a final rule. The state of Oklahoma and the ODEQ filed this case on July 1, less than a month after the D.C. Circuit issued its decision.
Plaintiffs in the Oklahoma case claim that the proposed emission standards are currently causing irreparable harm to Oklahoma, because it takes a substantial amount of time to construct new facilities and integrate those facilities into the power grid and Oklahoma will be unable to comply with the emission standards if it waits for the promulgation of a final rule.
Said the July 17 decision from Judge Eagan: "The D.C. Circuit has already determined that the proposed emission standards are not a final agency action, and that court has denied a petition to review the proposed emission standards before they become a final rule. Even if the Court found that it would not be premature to exercise jurisdiction over this case, plaintiffs have failed to show that jurisdictional review provision of the [Clean Air Act] would permit this Court to exercise jurisdiction over the case. Plaintiffs have not shown that this Court has subject matter jurisdiction to hear their claims concerning the proposed emission standards for coal-fired power plants and, upon issuance of a final rule, plaintiffs will have a forum in which they can seek judicial review of the emission standards. The Court finds no exceptional circumstances that would warrant judicial intervention at this time, and plaintiff's claims should be dismissed for lack of subject matter jurisdiction."
The lawsuit said that Oklahoma relies upon coal for 38 percent of its electric generation. The EPA's Clean Power Plan sets a goal of 35.5 percent reduction in power plant greenhouse gas emissions for Oklahoma by 2030. It also sets an "interim goal" of 33 percent by 2020. The only way that a 33 percent reduction in emissions could occur by 2020 would be through the mass retirement of coal-fired plants, Oklahoma contended.
"Oklahomans care about issues of air quality and our state policy makers are best-suited and specifically granted the authority by federal law to regulate these issues," Attorney General Pruitt said in announcing this lawsuit. "We are filing this lawsuit in order to ensure decisions on power generation and how to achieve emissions reductions are made at the local level rather than at the federal level."