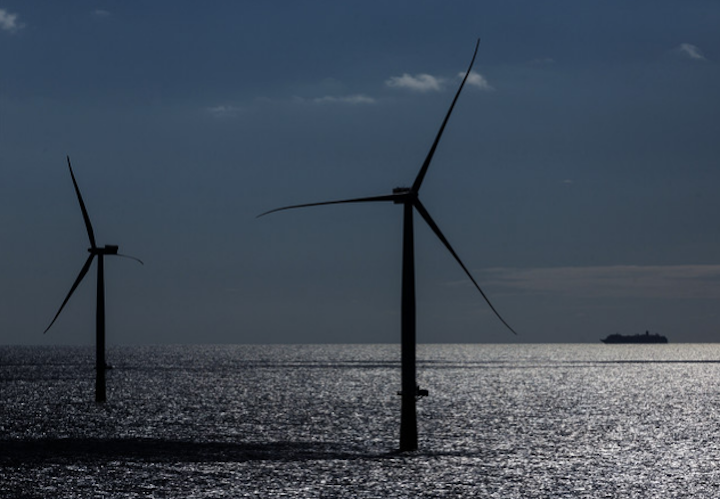 RICHMOND, Va. (AP) — Dominion Resources may install offshore wind turbines that are less technologically advanced than originally envisioned as part of its plan to cut costs.
The Richmond Times-Dispatch reports the move comes after the bid for a test project off the Virginia coast came in at nearly double the company's $230 million estimate.
Dominion had planned to install two turbines in federal waters about 24 miles off Virginia Beach, but the only bid it received for the work had a $375 million to $400 million price tag.
On Friday, the company held the first of a series of summer meetings with industry experts, conservation groups and others focused on bringing down the cost. The goal is to have recommendations to present to the Virginia Offshore Wind Development Authority in October.
Dominion hopes to eventually install about 300 turbines across about 112,800 acres near the test site.
"This project is very important to Dominion, but it's very important to the offshore wind industry as a whole," said Mary Doswell, Dominion's senior vice president for retail and alternative energy solutions. "The results of it will help us to develop the picture of offshore wind for the U.S. in the future."
The design for the turbines includes innovations meant to test their resilience to hurricanes and automated controls that alert the company to any needed maintenance. A new foundation design would use less steel, but that didn't reduce the price, as Dominion expected.
Mark Mitchell, Dominion's vice president of general construction, said those innovations are among the factors Dominion will weigh as it tries to cut costs. He warned that some of the state-of-the-art aspects are needed so Dominion and other utilities can know what it will take to install large arrays of wind turbines off the East Coast.
"What you don't want to do is cut yourself short where we don't put the hurricane resilience piece on it because we don't think it's needed, then — lo and behold — we have a failure because of that," Mitchell said.
Dominion planned to ask the State Corporation Commission to approve the project this month so it could begin construction in the summer of 2016 and begin operations in 2017. That will likely be delayed by a year while Dominion works to reduce the impact of the project on its ratepayers.