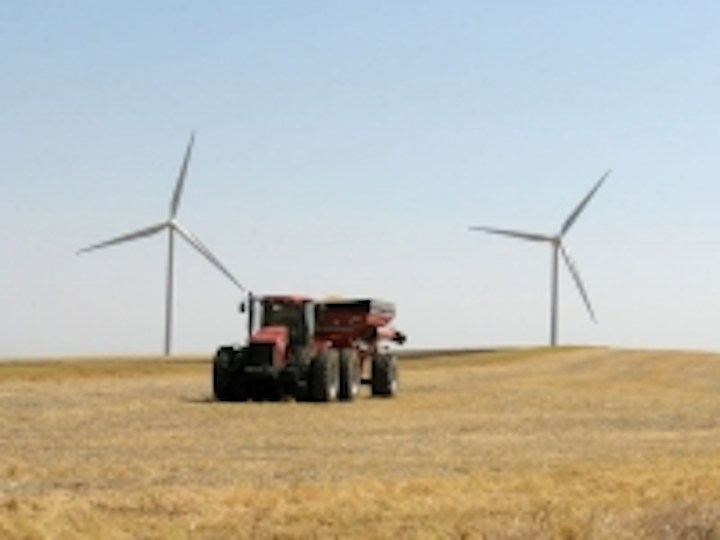 The Senate Finance Committee passed a bill 23-3 that, along with other tax breaks for industry, restored the production tax credit and investment tax credit for renewable energy. The bill will now go on to the full Senate.
The bill extends more than 50 tax breaks through 2016. Historically, the PTC and the ITC have always been subject to regular re-approvals on Capitol Hill.
The credits expired at the start of this year, to the dismay of trade organizations representing wind power and solar power developers.
"This is a big step in the right direction," said Tom Kiernan, CEO of the American Wind Energy Association. "We applaud the committee's vote because it recognizes that the vast majority of American voters support these policies and want them continued. We urge the full Senate and the House of Representatives to follow the Senate Finance Committee's bipartisan lead, and quickly pass this tax extenders package, which will continue to grow American jobs and heavy manufacturing, and support rural economic growth."
AWEA credits the PTC and the ITC with helping drive down the cost of wind power and making the U.S. No. 1 in wind energy use.
Senate Finance Committee Chairman Orrin Hatch (R-UT) during the hearing said there is bipartisan support for renewing the tax extenders package.
Sens. Pat Toomey (R-PA), Dan Coats (R-IN), and Rob Portman (R-OH) withdrew amendments opposing the PTC, while Sen. Michael Bennett (D-CO) made the senators aware of the tremendous amounts of economic benefits and jobs wind power has created in Colorado.