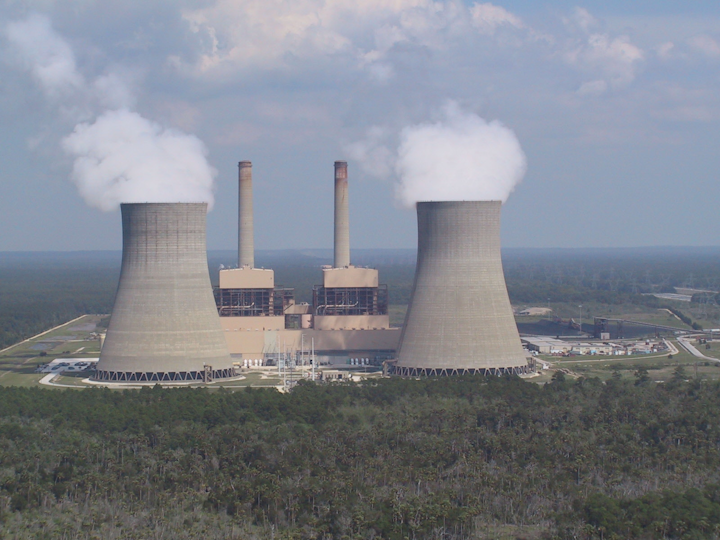 TALLAHASSEE, Fla. (AP) — Duke Energy is seeking permission from the state to borrow $1.4 billion to pay off the cost of the closed Crystal River nuclear plant, saying it will save its customers money.
In a hearing on the plan Tuesday before the Senate Committee on Communications, Energy and Public Utilities, lawmakers gave preliminary approval to the plan, although they also expressed suspicion and anger at the power company, which has gone through controversies about its Florida operations.
The savings would come from obtaining the money at today's low interest rates, state Sen. Jack Latvala told the committee. He said it would amount to an estimated $802 million or about $2.30 per month for a typical customer over the 20 years it's expected to take to pay off the plant.
"I've tried to find the holes in it, look for any problems, any tricks, and I don't think there's any in it," said Latvala, a Republican whose district is in Duke's service area. "One of their main reasons for wanting to do this is their public image has taken a hit."
Solar energy and consumer advocate Susan Glickman told the committee she's not opposed to the move but wants to make sure it won't prevent Duke Energy customers from switching to solar or other alternative energy in the future.
"If it benefits the consumers long term and also benefits Duke shareholders, I'm not against that," she said.
The plant cost $447 million when it was built in 1977, but Duke Energy spokesman Sterling Ivey said customers still haven't finished paying for costs of construction, interest and operation of the plant through 2009.
It should have lasted about 60 years but hasn't operated since 2009 because of a faulty repair job in replacing its steam generators. Duke said in 2013 that it would permanently close the plant.