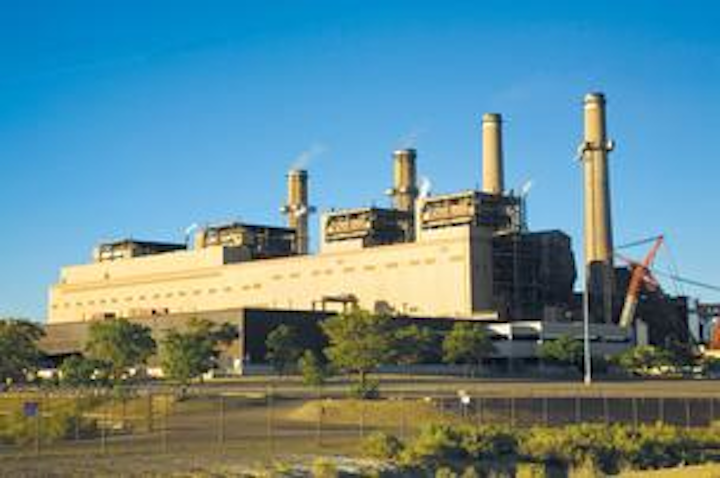 SANTA FE, N.M. (AP) — The future of an aging coal-fired power plant that provides electricity to more than 2 million people in New Mexico and other parts of the Southwest rests in the hands of state regulators.
The Public Regulation Commission on Wednesday received a briefing from a hearing examiner on his recommendations regarding a plan by the state's largest electric provider to replace part of the San Juan Generating Station with a mix of more coal, natural gas, nuclear and solar power.
Hearing examiner Ashley Schannauer told commissioners they shouldn't approve the plan unless some changes are made. His concerns center on uncertainties surrounding the ownership makeup of the plant and the lack of a coal-supply contract beyond 2017.
When ask by the commission why other utilities were looking to divest their ownership in the plant, he said some are bound by regulations that discourage investment in coal power. The costs of complying with future federal pollution regulations also have encouraged electric providers to look to other sources.
Even though two of San Juan's units are scheduled to close in 2017, PNM is in line to assume a greater percentage of ownership as other utilities drop out, he said. "PNM's position as the owner of last resort magnifies the risk to PNM ratepayers," he said.
Plans to shutter part of the plant stem from an agreement reached by the utility and state and federal officials who sought to curb haze-causing pollution in the Four Corners region. All the parties support closing the two units; the disagreement comes from how to fill the void.
PNM argues it will be more cost-effective to absorb more coal from one of the plant's remaining units and invest in the Palo Verde nuclear plant in Arizona. The utility also plans to build a new natural gas-fired plant and more solar farms.
Commissioners asked questions about the urgency of making a decision. But they offered no indication of whether they'll accept the hearing examiner's recommendations.
Commissioner Sandy Jones said the case has been dragging on since December 2013 and time is running out.
"The closer you get to a deadline, the fewer your options are," he said after Wednesday's meeting. "I want to make sure the commission has plenty of time to weigh out every option possible."
Jones said commissioners are concerned because it's a difficult case with long-term implications for ratepayers.
A final decision could come in May.