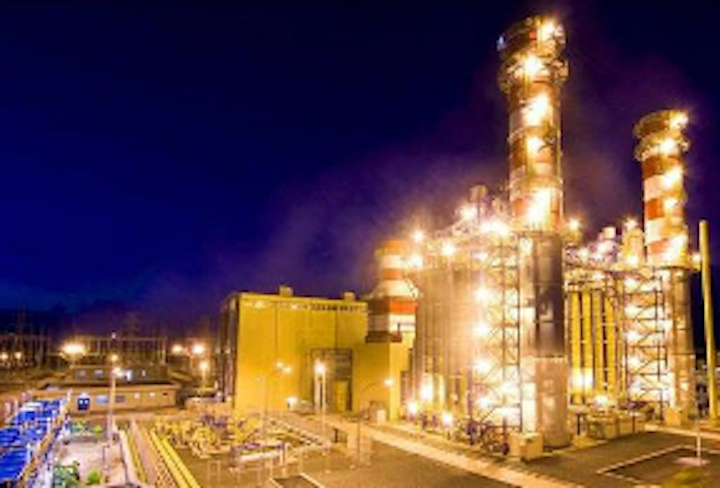 Alliant Energy's Wisconsin utility is seeking approval from the Public Service Commission of Wisconsin (PSCW) to construct a combined-cycle, natural gas-fueled generating station at the company's Riverside Energy Center near Beloit, Wisconsin.
The proposed project location is on the site of Alliant Energy's existing Riverside Energy Center, Beloit Operations Center and Rock River Generating Station. The company has had facilities in the town of Beloit for over 50 years and has produced power in the region since the 1920s.
The expansion will include advanced technology to enhance performance and, as part of Alliant Energy's plan to expand its renewable energy portfolio, the facility's operations will be powered in part by a solar energy installation.
The PSCW's evaluation process will include extensive analysis and public input. If approved, the company expects to begin construction in the summer of 2016 and complete the about 650 MW facility in early 2019. The estimated project investment is $750 million, excluding transmission and AFUDC.
The Riverside Energy Center expansion is capable of powering more than 500,000 homes, while creating hundreds of jobs during its construction and additional long-term operational positions upon completion.
Alliant Energy Corp.'s Wisconsin utility unit, Wisconsin Power and Light Co., uses the trade name of Alliant Energy. The Wisconsin utility is based in Madison, Wis., and provides electric service to 465,000 customers and natural gas service to about 185,000 customers in more than 600 communities across central and southern Wisconsin.