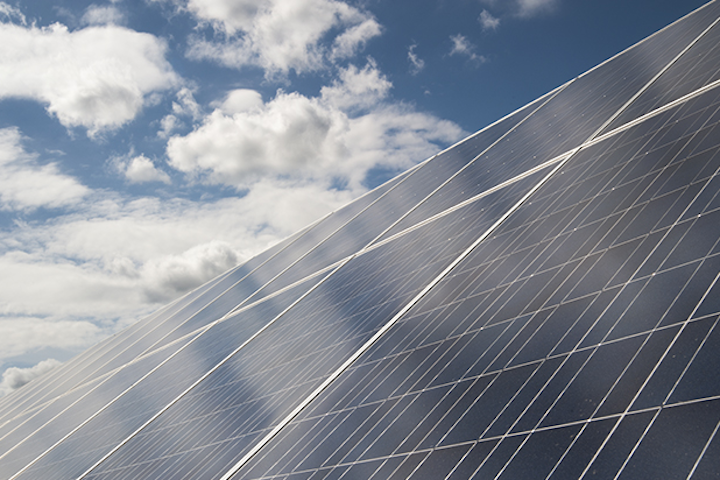 PALO ALTO, Calif. (AP) — Apple is expanding its environmental efforts by investing in a new Chinese solar power project.
The initiatives come as the tech giant this year met a self-imposed goal of powering all its U.S. operations with renewable energy to reduce carbon emissions — initiatives that have won high marks from environmental groups like Greenpeace.
On Thursday, Apple announced a new focus on using more renewable power overseas, where Apple relies heavily on contract manufacturers — and where a top executive acknowledged the company can do more.
"It's important to us to tackle climate change everywhere we are," Lisa Jackson, Apple's vice president for environmental initiatives, told The Associated Press. "When you talk about China, you're talking about manufacturing partners. We're looking to bring the same innovation there. This is the start."
The new solar project in China has a capacity of 40 MW, which is smaller than some projects Apple has announced in the United States. By comparison, Apple is spending $850 million for rights to nearly half the output of a 280-MW solar power facility planned for construction south of Apple's Cupertino, California, headquarters. That project will produce enough energy to power all of Apple's California offices, a computer center and 52 retail stores.
Still, the Chinese project will produce more than the amount of energy consumed by Apple's 19 corporate offices and 21 retail stores in China and Hong Kong, Jackson said. She added that Apple uses renewable energy for 87 percent of the power at its facilities worldwide.
That figure, however, doesn't include substantial power consumption by contract manufacturers. With the new project in China, Apple is looking to improve its own operations first.
"Before we go somewhere else and start asking and eventually requiring clean energy, you want to make sure you show folks how to do it," said Jackson, who was U.S. Environmental Protection Agency administrator during President Barack Obama's first term.
Jackson declined to say how much Apple is investing in the plant, which is being built in partnership with U.S. energy company SunPower and four Chinese firms. Although China is known for heavy reliance on coal, its government has set aggressive goals for solar, wind and hydroelectric power.