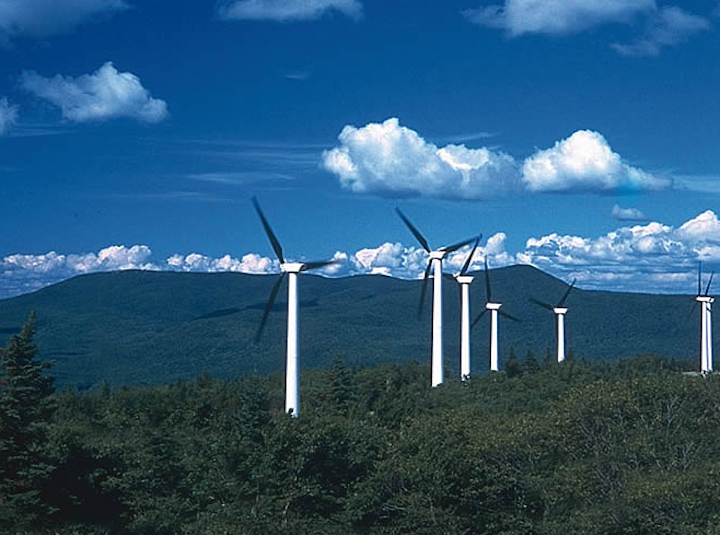 GRAFTON, Vt. (AP) — The developer of a wind power project proposed for a southern Vermont forest is seeking permission to connect wind turbines to a regional power grid, three years after announcing plans to explore the possibility.
But officials with Iberdrola Renewables have not yet said how many turbines they would like to build on the 5,000-acre property in Stiles Brook forest, or where they would be located.
Iberdrola has filed an interconnection request with ISO New England, which operates the region's power grid, the Brattleboro Reformer reported. The application sets the maximum power generation at 99 MW.
Officials said they're considering wind power as a financial and environmental solution to help keep Stiles Brook, about 20 miles north of Brattleboro, operating as a working forest for uses including sustainable logging, hunting and recreation.
ISO approval is expected to take up to three years.
Two public informational meetings are being scheduled in the coming months in Windham and Grafton.
"When people hear the idea or notion of a wind-power project or wind farm coming to town ... this is a very lengthy process," company spokesman Paul Copleman said.
The proposed wind turbine project would be the first in Windham County, and officials are hesitant to elaborate on project specifics.
"We're getting there," said Jenny Briot, a senior business developer with Iberdrola. "But we have to actually do this work to get there. So we need a little more time."
Briot said Iberdrola is analyzing data collected by three meteorological-testing towers on the property.
The next step is to have an independent examination of environmental factors like wetlands and wildlife required to apply to the state Public Service Board, which would then have to certify the wind turbines as a public good. Those assessments will not be finished until next year.