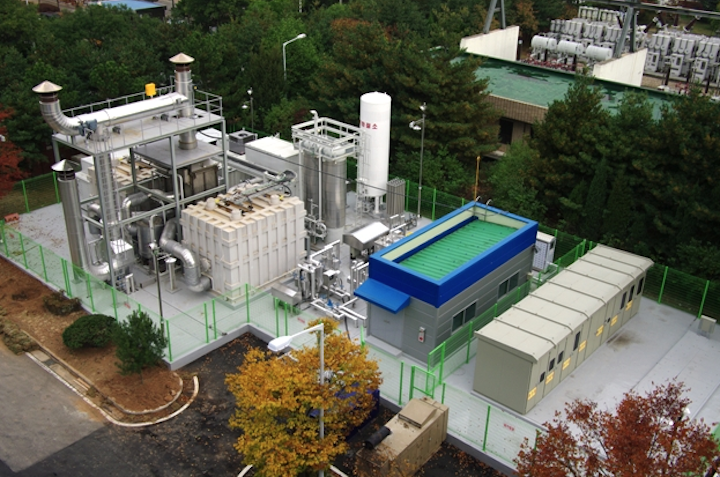 BEACON FALLS, Conn. (AP) — A Connecticut energy company wants to build the world's largest fuel cell park in Beacon Falls.
CT Energy & Technology, a unit of O&G Industries, is seeking approval for a 66.3 MW fuel cell facility on the site of a 24-acre gravel pit owned by O&G.
Developers say the fuel cell park would use about eight acres of the parcel, across the street from an electrical substation and near a gas supply line.
Beacon Falls First Selectman Christopher Bielik says he's excited by the proposal, which supporters say would generate about $90 million in local and state taxes.
The project would require numerous state and local permits.
If built, The Beacon Falls Energy Park would displace the 59 MW Gyeonggi Green Energy fuel cell park in South Korea as the world's largest.