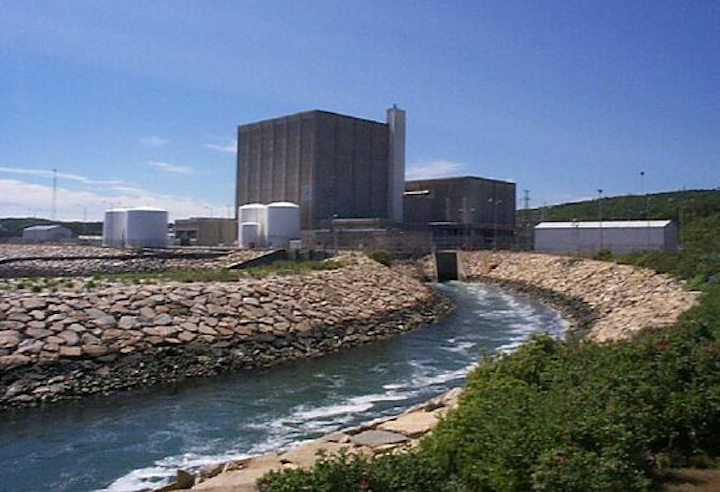 PLYMOUTH, Mass. (AP) — The only nuclear power plant in Massachusetts is back on line after a $70 million, monthlong, refueling and maintenance project.
Entergy, the owner of the Pilgrim Nuclear Power Station in Plymouth, announced that the plant returned to full service on Tuesday morning.
The plant's 600 employees as well as more than 1,000 workers brought in specifically to work on the project spent 35 days upgrading, replacing, overhauling and inspecting hundreds of pieces of equipment and also replaced the fuel in the reactor.
Entergy say the project made the plant safer.
Pilgrim, which began commercial operation in 1972 and generates 680 MW of electricity, was relicensed by the Nuclear Regulatory Commission in 2012 for an additional 20 years.
Citizens groups are still fighting to have the plant closed, saying it's unsafe.