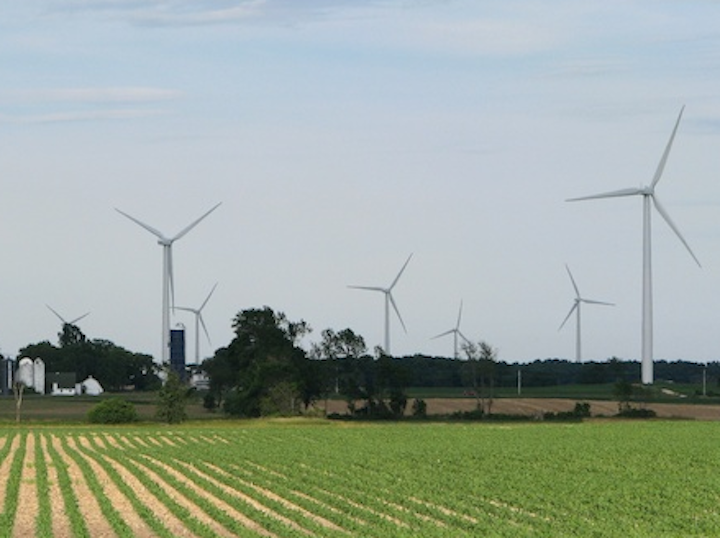 RALEIGH, N.C. (AP) — A renewed effort to freeze the percentage of North Carolina's retail electricity sales required to come from renewable energy sources or energy efficiency efforts passed the state House on Wednesday
Lawmakers voted 77-32 in favor of their version of the "regulatory reform" bill drawn up annually since Republicans took over the legislature in 2011.
The renewable energy and efficiency cap comes two years after some GOP House members tried unsuccessfully to phase out a 2007 law that solar energy advocates say has created thousands of new jobs along with savings for electric utility customers.
Last month, an effort to cap the retail sales stipulation at 6 percent failed to pass in another bill. So supporters used the regulatory bill as a vehicle to reinsert the cap and another limit on how much of the cost of complying with the 2007 law utilities can pass along to their customers. Residential customer riders on their bills would be limited to $12 annually.
Supporters such as the group Americans for Prosperity North Carolina say the state and electric customers should no longer subsidize and give preference to alternative energy producers. A study in the bill would look at other adjustments to the 2007 law.
Before the bill went to the Senate, House members restored an amendment that gives local property tax breaks for solar energy operations.
The bill also decreases a contract threshold through which solar and wind projects sell their electricity to utilities. Supporters argued the change is necessary because utilities are paying for energy they don't need.
The limit on standard contracts is likely to lead to fewer new solar power projects, the state chapter of the Sierra Club said in a release.