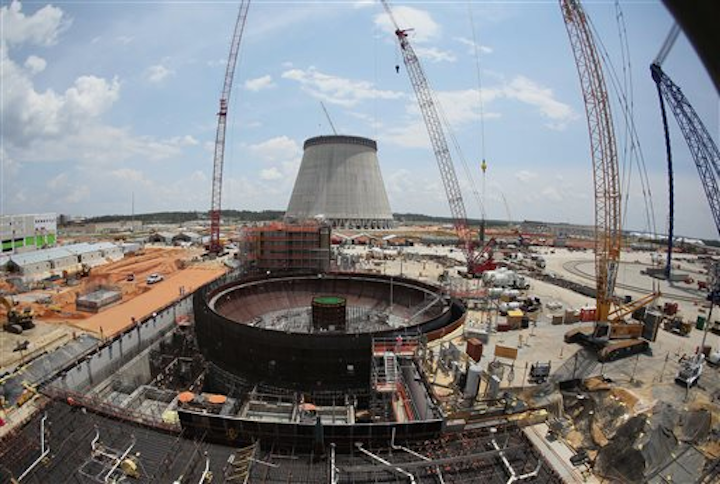 ATLANTA (AP) — Southern Co. expects the firms building its new nuclear plant in Georgia will pay $240 million in damages if the construction schedule slips another year-and-a-half, power company CEO Thomas Fanning said Wednesday.
Those payments from Westinghouse Electric Co. and Chicago Bridge & Iron Co. would offset roughly a third of the costs Southern Co. could face if its two new reactors at Plant Vogtle were delayed an additional 18 months. Southern Co. subsidiary Georgia Power disclosed the potential delay last week and estimated it could cause another $720 million in financing and ownership costs.
CB&I disputed it was responsible for the delays, while Westinghouse Electric declined to comment.
"We think liquidated damages could offset a great deal of those charges," Fanning said. Southern Co. has not accepted the latest timeline from its contractors, which Fanning said might still be shortened.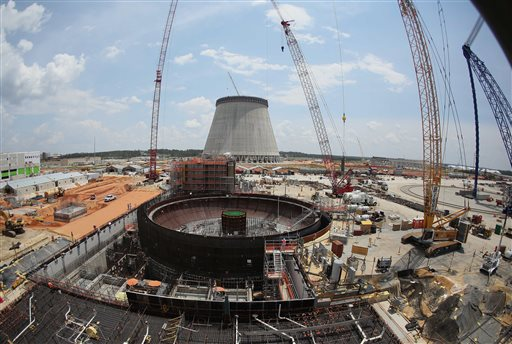 Nuclear industry supporters had hoped the new plant in Georgia and a sister project in South Carolina would prove reactors could be built without the delays and cost overruns common years ago. The first new reactor at Plant Vogtle was supposed to start producing power in April 2016, with the second reactor following a year later. The latest schedule would push back those deadlines roughly three years.
The project in South Carolina has seen similar issues.
Beyond paying damages for a late schedule, Southern Co. officials have assumed Westinghouse and CB&I will pay the bulk of building costs caused by delays. The plant's owners and builders are already suing each other over prior financial disputes.
CB&I spokeswoman Gentry Brann disputed Wednesday the firm was responsible for the cost of changes to the project. The plant's owners won federal licenses later than expected, and Brann said redesigns required by regulators triggered additional costs.
"We strongly disagree with the comment that the contractors will bear the cost of changes to the project as there are numerous contractual protections for CB&I for cost increases due to regulatory design changes," Brann said in a statement. Westinghouse Electric spokeswoman Sheila Holt declined to comment because of ongoing lawsuits.
Southern Co. officials had earlier suggested they might seek to build another nuclear plant in Georgia. Fanning was more cautious Wednesday.
"We want to make sure we understand and resolve any of these issues on Vogtle 3 and 4 before we go forward," he said in an interview.