French president open to Alstom, GE merger
President Francois Hollande is meeting three CEOs in an all-out effort to orchestrate a deal for Alstom and keep the engineering company firmly rooted in France

Apr 28th, 2014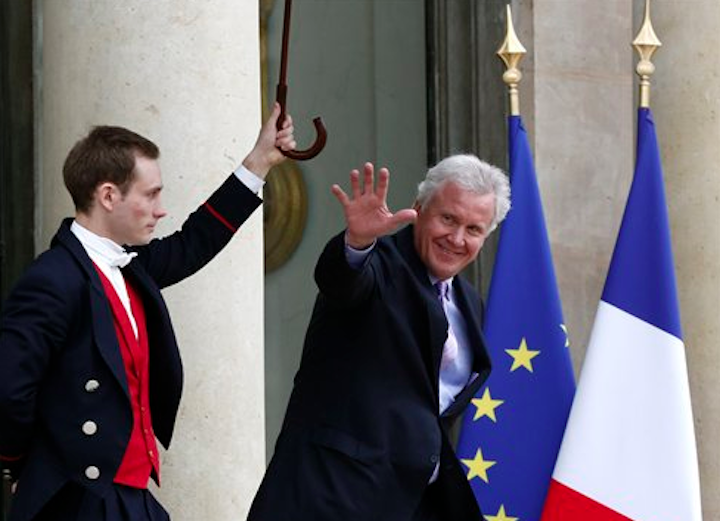 PARIS (AP) — The French president is open to the idea of a proposed merger between Alstom and General Electric Co. (GE), officials close to the talks said, despite a delay imposed by a top official worried about selling an industrial treasure.
President Francois Hollande is meeting three CEOs in an all-out effort to orchestrate a deal for Alstom and keep the engineering company firmly rooted in France. He held an hour-long meeting with the CEO of GE, which was preparing a merger with Alstom before the government intervened, citing "strategic interests."
Two officials close to the talks said Hollande was open to the deal, despite Economy Minister Arnaud Montebourg's decision to halt it until the government could review the sale. The officials spoke only on condition of anonymity because the talks are sensitive.
"We realize that the stockholders have an interest, but the government also has interest and ours are for economic sovereignty," Montebourg, whose job includes industrial renewal, told RTL radio on Monday. "French companies are not prey."
Hollande will sit down later Monday with the CEO of GE rival Siemens and French conglomerate Bouygues, a significant Alstom shareholder.
Alstom's trading has been suspended since Friday when rumors of the GE deal surfaced.
In a statement, GE said the meeting between Hollande and CEO Jeff Immelt was "open, friendly and productive."
Montebourg, an outspoken Socialist who has scuttled deals before, acknowledged that the government had practically no stake in Alstom but said there was "strategic national interest" in making sure the company, which pioneered TGV high-speed trains, later exporting them around the world, and builds power generating turbines.
He said the United States also has laws that allow the government to block the sale of companies in the national strategic interest.
German rival Siemens, whose attempt to buy Alstom was blocked by Hollande's predecessor, on Sunday made what appeared to be a last-minute bid for the company again, saying it sent the Alstom board a letter "to signal its willingness to discuss future strategic opportunities."
Montebourg suspended the GE deal to allow time to consider any Siemens offer, whose details were not released but were believed to include a potential swap of the divisions for transportation and energy.
Siemens said it would decide after meeting Hollande "whether to make an offer for Alstom and what it would contain."