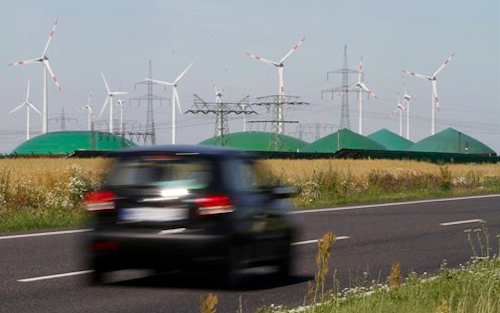 ABU DHABI, United Arab Emirates (AP) — The United Nations secretary-general on Sunday urged world policymakers to do more to address the threat of climate change as negotiators attempt to forge a new global warming pact next year.
Speaking to hundreds of international delegates at the start of a climate gathering in Abu Dhabi, Ban Ki-moon warned that time is running out to reduce harmful emissions and that political leaders need to offer bold commitments to drive meaningful change.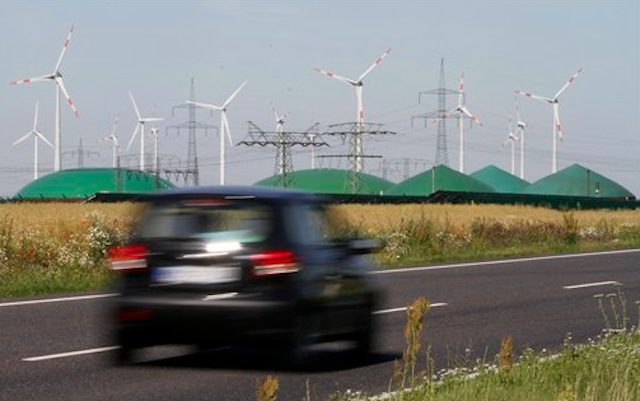 "If we do not take urgent action, all our plans for increased global prosperity and security will be undone," he warned.
Ban was in the United Arab Emirates capital to mark the start of a conference meant to lay the groundwork for a climate summit he has called for world leaders in September.
More than 1,000 participants, including former U.S. Vice President Al Gore and dozens of government ministers from around the world, are taking part in the two-day Abu Dhabi Ascent meeting. They aim to focus on a range of strategies to address climate change, including deployment of renewable energy, efforts to improve energy efficiency and the use of more sustainable agriculture.
Ban's September meeting in turn is designed to provide impetus for efforts to secure a sweeping climate deal involving rich and poor nations in 2015. That is the target year negotiators in a U.N.-led process have set for themselves after a 2009 summit in Copenhagen ended in discord.
The aim of the process is to get governments to agree to cut emissions after 2020 to keep warming below 1.2 degrees Celsius (2.2 Fahrenheit) compared to today's levels. Global temperatures already have risen 0.8 Celsuis (1.4 Fahrenheit) since recordkeeping began in the 19th century.
No major breakthroughs are expected to emerge from the Abu Dhabi meeting, though organizers hope it will boost momentum for upcoming talks.
The secretary-general told reporters that negotiations that fall under the United Nations Framework Convention on Climate Change have been "disappointingly slow," and that this week's meeting aims to accelerate the process while helping policymakers to look beyond domestic political considerations.
The head of the U.N.'s expert panel on climate change last month said the cost of keeping global warming under control would be "relatively modest" if the world acts quickly to reverse the accumulation of carbon dioxide and other heat-trapping gases in the atmosphere. Doing so would require greater investment in low-carbon sources such as wind and solar power and less dependence on fossil fuel.
Abu Dhabi controls the bulk of the vast petroleum reserves in the UAE, a seven-state federation that ranks among the largest oil exporters in OPEC.
Although it owes much of its wealth to fossil fuel, the emirate has sought to position itself as a leader in clean energy and has invested billions of dollars in the sector. It is home to the International Renewable Energy Agency, as well as a government-backed initiative known as Masdar that is investing in renewable energy technology and developing what aims to be an environmentally sustainable model city in the desert.
Emirati Foreign Minister Sheik Abdullah bin Zayed Al Nayhan told delegates his country aims to produce 24 percent of its electricity from carbon-free sources by 2021. That figure includes ongoing efforts to boost solar power use as well as the development of the country's first nuclear power plant.