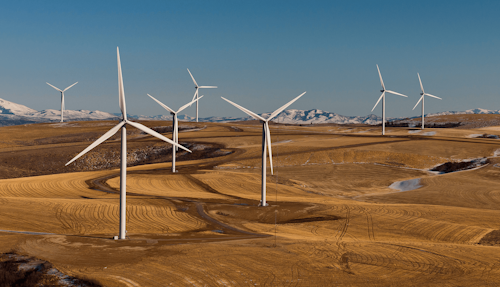 BOISE, Idaho (AP) — Officials are considering a utility company's request to pass on to ratepayers $220 million in relicensing expenses for a three-dam hydroelectric project on the Idaho-Oregon border.
The Idaho Public Utilities Commission has set an Oct. 11 settlement conference for Boise-based Idaho Power's request concerning its stalled relicensing application for the Hells Canyon Complex on the Snake River.
Oregon officials are refusing to agree to the relicensing until salmon and steelhead can access four Oregon tributaries that feed into the Hells Canyon Complex, as required by Oregon law for the relicensing.
But Idaho lawmakers have prohibited moving federally protected salmon and steelhead upstream of the dams, which could force restoration work on Idaho's environmentally degraded middle section of the Snake River.
Officials say elevated mercury levels blamed in part on agricultural runoff extend 60 miles (97 kilometers) downstream to the Salmon River confluence.
"There are discussions between the states right now as to what the next step will be," said Idaho Power spokesman Brad Bowlin, adding the company was taking part but that he could not comment on the gist of the discussions.
"We are still talking. Stay tuned," Jon Hanian, spokesman for Idaho Gov. C.L. "Butch" Otter, said in an email Thursday.
Bryan Hockaday, press secretary for Oregon Gov. Kate Brown, did not respond to an emailed request for comment.
Idaho Power has 534,000 customers in southern Idaho and eastern Oregon. The company generates 39 percent of its electricity from 17 hydropower facilities, the main producer being the Hells Canyon Complex.
But the company's 50-year license for the complex expired in 2005, forcing it to seek an annual renewal with the Federal Energy Regulatory Commission as the disagreement between Oregon and Idaho continues.
Earlier this year, the federal agency rejected the company's request to exempt the Hells Canyon Complex from the Oregon statute. The company had argued the Supremacy Clause of the U.S. Constitution that has to do with federal authority over states pre-empted the Oregon law.
Idaho Power said it incurred the $220 million in expenses between 2003 and 2015, and that they include everything from labor to studies of aquatic habitat and work to improve habitat upstream of the dams.
That upstream area has become a key dairy-producing region for Idaho, but a U.S. Geological Survey study has connected agricultural runoff from the area to elevated mercury levels in the reservoirs that form the Hells Canyon Complex.
Researchers say 96 percent of smallmouth bass in the system contain so much mercury they're unsafe to eat under Oregon standards. Under Idaho's less stringent standards, that drops to 31 percent.
Bowlin said Idaho Power is working with farmers to try to reduce agricultural runoff, including switching from flood irrigation to more efficient sprinkler systems. That work is included in the $220 million.
Matt Evans, spokesman for the Idaho Public Utilities Commission, said it was too early to tell how much rates could increase if commissioners approve Idaho Power's request.