Duke Energy spars with civil rights museum over power bills
Now it's threatening to cut off the power altogether
May 12th, 2017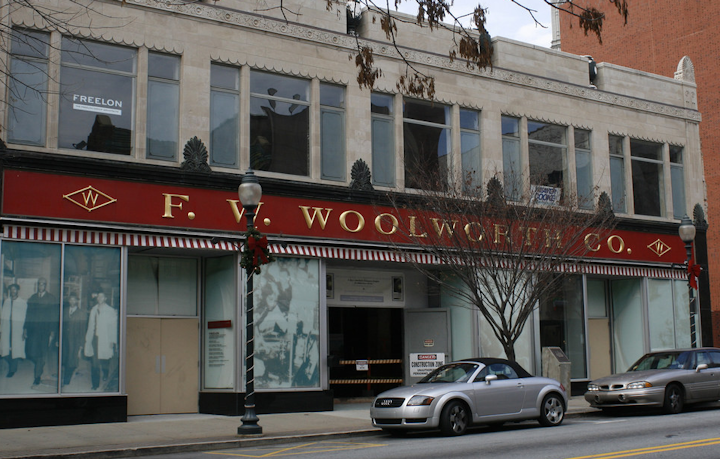 GREENSBORO, N.C. (AP) — Duke Energy already turned off the lights during Black History Month at a museum honoring the lunch-counter sit-in that sparked the Civil Rights Movement.
Now it's threatening to cut off the power altogether if the museum doesn't pay thousands more each month to cover the possibility of delinquent payments.
"Disconnecting a customer's service is the very last step in our collections process and it's an action we never want to take," Duke Energy said in a statement Thursday.
The museum honors the beginning of the sit-in movement, when four black freshmen at North Carolina A&T refused to leave the whites-only lunch counter at the F.W. Woolworth's store in downtown Greensboro on Feb. 1, 1960. Their courage to endure abuse and arrest sparked the rights crusade that spread across the South.
The historic lunch counter is the highlight of the International Civil Rights Center & Museum, an important tourist attraction and educational destination in North Carolina's third largest city. But the museum has struggled to meet payment terms of loans it needed for renovations.
Museum officials sent a letter to the North Carolina Utilities Commission last month, asking regulators to block Duke's demand that the nonprofit pay $3,224 a month toward a $18,244 credit deposit, or risk losing power.
The letter accused Duke Energy of raising financial pressure on the museum and harming its fundraising efforts with the goal of ousting its black leaders and enabling the city to seize control. "It can only be interpreted that (Duke Energy) intended to help those forces who wished to take over the Museum," the letter said.
Greensboro Mayor Nancy Vaughan denied that city officials have been colluding with Duke in a takeover effort; her statement called the allegation "completely baseless and very disappointing," the News & Record of Greensboro reported.
Museum CEO John Swaine also said Duke didn't apologize for turning off the lights for several hours during Black History Month in February, which forced the museum to issue more than $1,800 in refunds.
Duke Energy asked the commission to dismiss the complaint, saying in a Monday filing that the museum has often been late paying its bills.
"While it's unfortunate that our efforts to assist the museum's leaders with their delinquencies have resulted in a formal complaint to the North Carolina Utilities Commission, we will cooperate fully within the process to ensure facts about the experience, including the basis for the deposit requirement, are presented," a company statement said.
In 2013, the city loaned the museum $1.5 million over three years to keep it operating. The city said it would forgive $1 of the loan for every $1 the museum raised from sources other than ticket sales. The city said last summer that the museum still owed taxpayers more than $933,000 at that point; Swaine has disputed that figure.