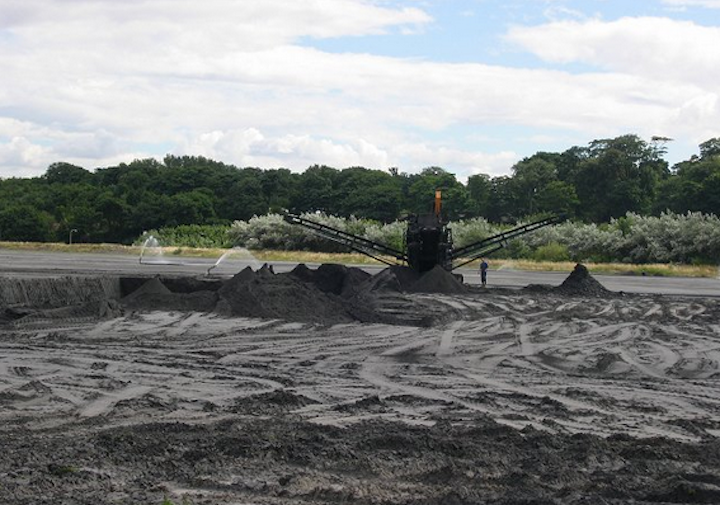 MONTGOMERY, Ala. (AP) — Alabama Power Co. faces a $1.25 million fine for groundwater contamination at five power plants because of coal ash, the Alabama Department of Environmental Management announced Friday.
The proposed penalties were announced the same day that power plant owners faced a national deadline to report data regarding tests around coal ash storage facilities.
Amoi S. Geter, director of public relations for Alabama Power, says the company does not believe the penalties are warranted and said the test results do not indicate a public health threat.
"The safety of our customers and the communities we serve is Alabama Power's highest priority as we continue to make measurable progress toward closing ash facilities at our plants, in compliance with all regulations," Geter said in a statement.
"Based on evaluations to date, none of the results detected pose a risk to neighbors, nearby waterways or water sources. ... As it relates to the fines, Alabama Power has taken responsible, reasonable actions at every step of the way and do not believe the amount of the penalty is warranted."
The penalties were proposed for contamination found at the E.C. Gaston plant in Wilsonville, the Greene County plant in Forkland, the James H. Miller plant in Quinton, the James M. Barry plant in Bucks and the William C. Gorgas power plant in Parrish.
The state agency also announced a $250,000 fine against a sixth power plant in Leroy operated by PowerSouth Energy Cooperative.
Keith Johnston, managing attorney for the Southern Environmental Law Center's Birmingham office, said the contamination is a concern and the order shows that Alabama Power has known about its groundwater contamination for years.
"It is no secret these pits have been leaking into groundwater and surface water," Johnston said. Johnston said the proposed enforcement actions do not include any meaningful cleanup. "Is this sort of fine really going to have any kind of deterrent effect on the utility?"
Coal ash storage had largely gone unregulated until a 2008 spill at a Tennessee power plant.
Curt Chaffin, policy director for Alabama Rivers Alliance, said in a statement that the state needs to develop strong regulations to prevent future contamination from coal ash storage.
"Pollution from coal ash storage plagues Alabama's rivers statewide, and these recently released reports shine a light on the potential public health impacts that coal ash can pose to the people living around and downstream from these facilities," Chaffin said.