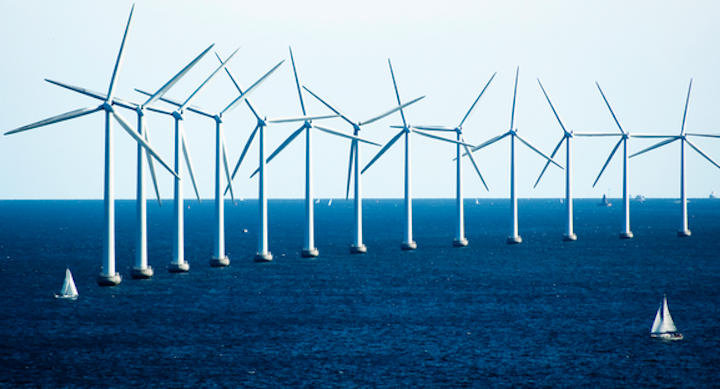 ATLANTIC CITY, N.J. (AP) — New Jersey is powering up plans for offshore energy projects.
The state Board of Public Utilities has approved a plan to implement Democratic Gov. Phil Murphy's executive order to prepare the state for offshore wind developments.
"As parents, grandparents, aunts, uncles, and citizens of New Jersey, we must ensure that the future of energy is clean for the generations to come," board president Joseph Fiordaliso said Wednesday. "To this end, the board will take the first step in Governor Murphy's plan to move New Jersey toward 100 percent clean energy by 2050, and make New Jersey a national leader in offshore wind."
The board formed a task force with the state Department of Environmental Protection and other agencies to ensure competition, competitive pricing, and economic benefits from wind energy projects.
It is preparing to solicit projects totaling 1,100 MW of electricity, which a board spokesman said is enough to power 540,000 homes.
The board also has suggested holding a regional roundtable on offshore wind with other agencies in the Northeast and mid-Atlantic region to explore the potential benefits of collaboration.
New Jersey rejected offshore wind projects numerous times under former Republican Gov. Chris Christie's administration, arguing that they would have been too costly for utility ratepayers.
"We've been working on implementing offshore wind in New Jersey for fifteen years and are happy to see it finally happening," said Jeff Tittel, director of the New Jersey Sierra Club. "New Jersey was supposed to be the leading state on offshore wind until Governor Christie blocked it. Wind energy is renewable, clean, and creates thousands of jobs."