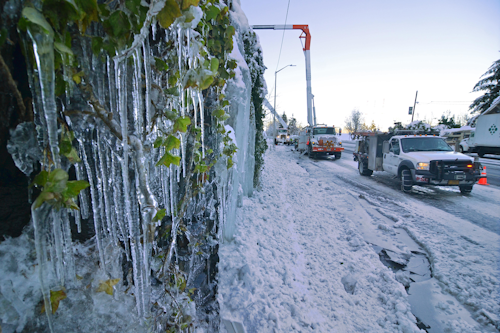 CAYCE, S.C. (AP) — A South Carolina utility is urging customers to conserve energy during a cold snap that could strain electricity systems.
South Carolina Electric & Gas Co. President Keller Kissam said Tuesday officials expect demand for power to be high as near-freezing high temperatures settle across the state this week. Kissam says customers can turn off non-essential lights, set thermostats to 68 degrees or lower and limit use of washers and dryers.
Kissam says taking precautions can help avoid power outages to the company's roughly 717,000 power customers.
SCE&G said about 370 customers were without power Tuesday. Duke Energy reported 485 South Carolina customers without power, about half of those in Spartanburg County.
Temperatures early Tuesday ranged from 8 degrees in Greenwood and Rock Hill to 18 in Charleston and Myrtle Beach.