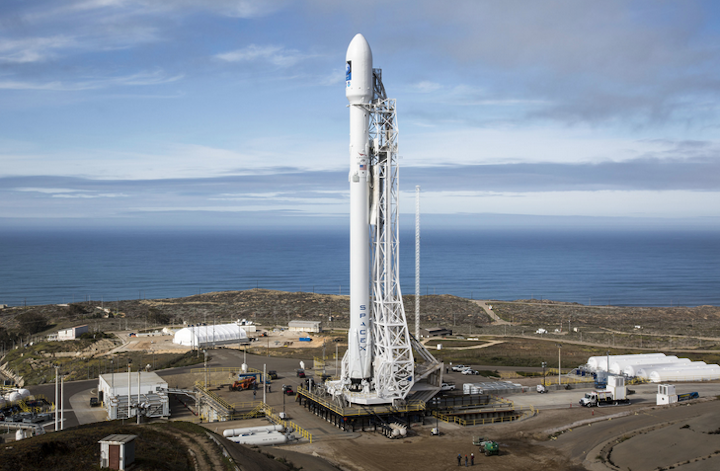 Above: A SpaceX rocket prepares to launch at Vandenberg Air Force Base
Vandenberg Air Force Base near Lompoc, California opened up a 28-MW solar power system, which will generate about 35 percent of the base's electricity.
"Access to reliable, resilient electricity to meet operational needs is a priority for the U.S. Air Force, and this solar project enables us to increase our own energy security at Vandenberg with competitively priced, dependable solar energy from SunPower," said Ken Domako, chief of portfolio optimization at Vandenberg Air Force Base.
The array, installed by SunPower, will sell electricity to the base under a 25-year power purchase agreement.
"The Air Force is committed to incorporating modern, clean energy technology like solar to provide diverse energy sources for our warfighter," said Dan Soto, Air Force Civil Engineer Center rates and renewables division chief. "With support on this project from solar technology innovator SunPower, we're improving energy resiliency, optimizing demand, and assuring supply at Vandenberg over the long term."