BPA gets court order to release more water, protect fish
The new spill operations begin Tuesday at some dams on the Columbia and Snake Rivers
Apr 3rd, 2018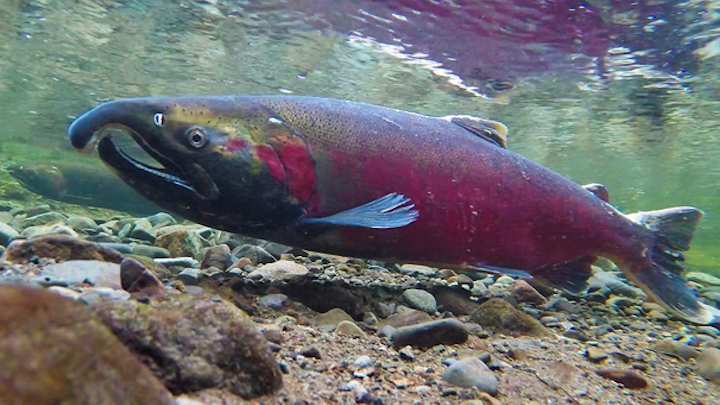 PORTLAND, Ore. (AP) - The 9th U.S. Circuit Court of Appeals has affirmed an order to spill more water over Columbia and Snake river dams to help protect salmon and steelhead.
Bonneville Power Administration, operator of the dams and the electric transmission system which brings hydropower to many Pacific Coast and western U.S. markets, said the ruling puts a new burden on ratepayers.
U.S. District Court Judge Michael Simon ruled last spring that the U.S. Army Corps of Engineers must spill more water through spillways, rather than turbines. The National Marine Fisheries Service filed an appeal, but a three-judge Appeals Court panel rejected it Monday.
The new spill operations begin Tuesday at some dams on the Columbia and Snake Rivers. Conservationists say the extra water will help young salmon migrate out to sea.
The Bonneville Power Administration issued this statement about the ruling:
"The Bonneville Power Administration will follow today's court decision that orders additional spill operations for the Federal Columbia River Power System. That said, this decision creates a new multi-million dollar obligation for the region's ratepayers. As we stated in our newly released agency strategic plan, achieving the full scope of BPA's mission requires a careful balance between sometimes competing objectives. Specifically, we at BPA are committed to delivering on our vast public responsibilities through a commercially successful business. We are analyzing the full financial impacts of this court decision and we will make more information available in the coming weeks."