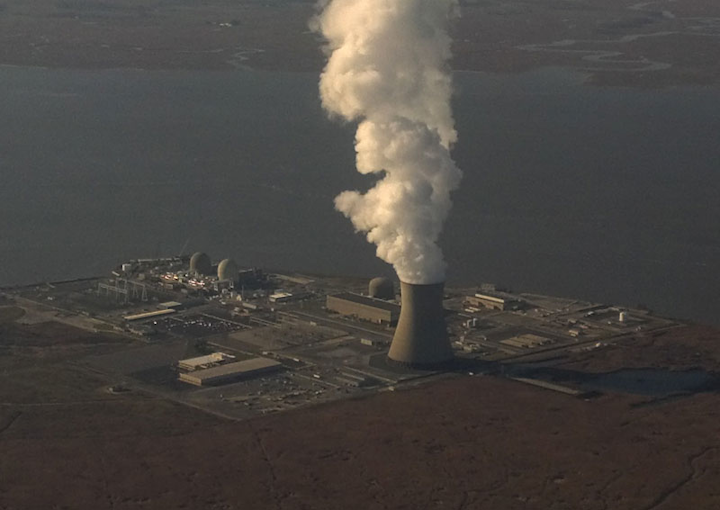 SOUTH BRUNSWICK, N.J. (AP) — Legislation that would authorize $300 million annually to rescue New Jersey's nuclear energy industry — a request for financial help made by the state's largest utility company — was signed into law Wednesday.
Gov. Phil Murphy, a Democrat, also signed a measure aimed at strengthening the state's renewable energy goals. The nuclear measure will be funded by ratepayers; the cost of the renewable energy legislation is unclear.
The nuclear legislation stems from a request from Public Service Enterprise Group for financial assistance for its three nuclear plants, which supply about 40 percent of the state's electricity. PSEG says the plants might not be viable in two years given other cheaper fuels. The company's president and CEO, Ralph Izzo, also points to the nearly 2,000 jobs that would be at stake if the plants shuttered.
"Signing these measures represents a down payment to the people of New Jersey on the clean energy agenda I set forth at the beginning of my administration — a plan that will always consider the best interests of our residents and our environment while growing our economy," Murphy said.
The nuclear legislation comes at a time of uncertainty for the industry at large, with six plants across the country shuttering permanently since 2013, according to the National Conference of State Legislatures, and as other states consider rescue packages.
New York and Illinois enacted zero emission credits, similar to the ones approved Wednesday by Murphy, in 2016.
Under the legislation, the state's utility operators are charged a fee residents would then pay. It's estimated to be worth about $300 million for PSEG and at a cost of around $41 a year on ratepayers' utility bills.
The renewable energy legislation contains a number of requirements and changes, including a study for energy storage, an increase in renewable energy production and the establishment of energy efficiency programs.