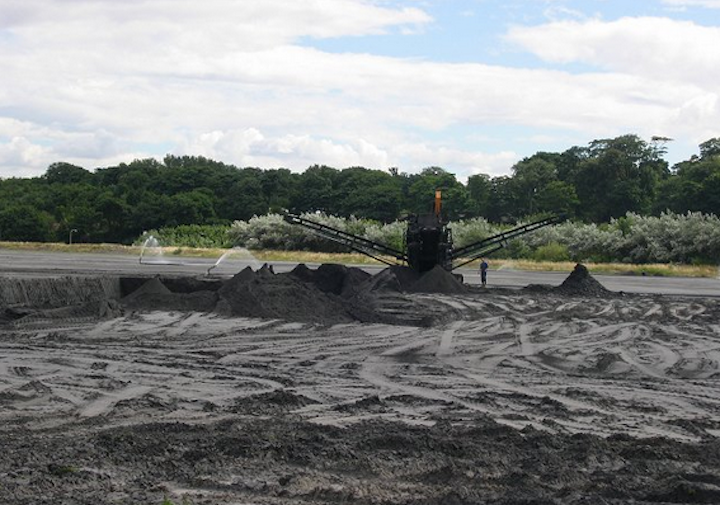 RICHMOND, Va. (AP) — Dominion Energy has applied for permits to permanently close six of its Virginia coal ash ponds that have been excavated.
Mark Mitchell is the company's vice president for generation construction. He gave that update to a panel of state lawmakers tasked with studying coal ash disposal as they met Tuesday for the first time.
Lawmakers passed a compromise bill earlier this year that put on hold Dominion's plans to cap coal ash in place at some of its power plants. But the bill allows the closure of ponds already excavated while the lawmakers undertake more study of the issue.
Coal ash is a heavy-metal laden byproduct of burning coal to produce electricity.
Environmental groups have been pushing to have it excavated or recycled instead of being left in place.