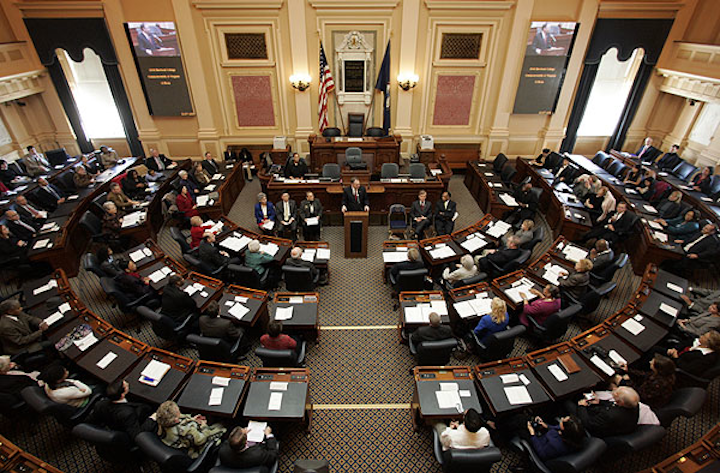 A bill which would limit how Virginia regulators can review utility rate increases is probably headed to Gov. Ralph Northam's desk in the near future, according to reports.
The state's House of Delegates voted 65-30 Tuesday to approve Senate Bill 966, according to the Richmond Times-Dispatch. Gov. Northam's signature seems almost assured, as he endorsed the utility regulatory overhaul in a statement earlier this month.
A nearly identical piece of legislation, House Bill 1558, also advanced out of a senate committee, the Times-Dispatch reported. Those two versions must be worked into one before reaching the governor.
The bill limits the state's ability to oversee rate increases and has the support of the two largest utilities Dominion Energy and Appalachian Power. Detractors worry about the financial impact on customers, although supporters also note that the measure includes more spending on energy efficiency, grid upgrades and renewables, according to reports.
Last month, the bill was introduced into Virginia legislative debate. The argument focused on the potential for lower monthly bills in the short term but would still allow electric monopolies to charge rates that regulators say are currently producing excessive profits of hundreds of millions of dollars a year.
The electric regulation overhaul was introduced by a bipartisan group of lawmakers. They say it would help customers by expanding solar power and improving the electric grid.
Under the proposalDominion Energy and Appalachian Power would give refunds on excessive profits earned in past years and pass on savings from the federal tax overhaul.
But the legislation severely curtails regulators' ability to reduce rates in future years and is being panned by critics as harmful to ratepayers.