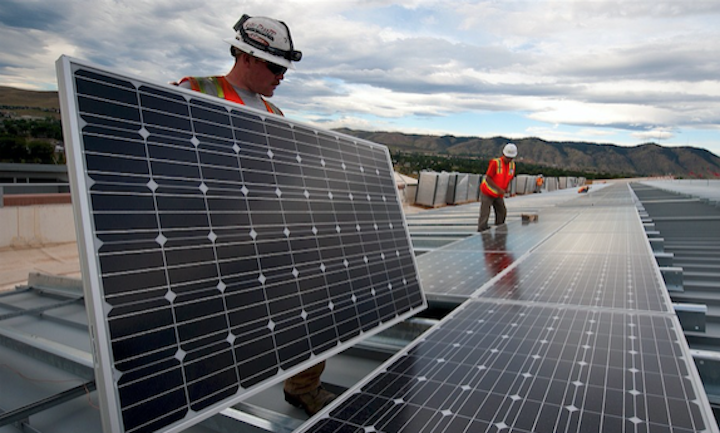 OMAHA, Neb. (AP) — A planned community solar power project could allow for Omaha Public Power District customers to mostly power their homes and businesses with renewable energy.
The district expects more than 50 percent of its retail electricity sales to be from renewable resources by 2020, the Omaha World-Herald reported. Most of the energy would be generated by solar panels and wind turbines.
The district used coal for about 70 percent of the electricity it generated last year. The share was higher than normal because the utility shut down a nuclear plant in November 2016.
Those interested in getting involved in the project could offset up to 50 percent of their annual electricity consumption with shares purchased in the project.
"When you pair the district's supply-side suite of energy generators with someone who wants to go up to 50 percent participation in a community solar program, they would at that point achieve 100 percent renewable energy designation on an annual basis," Brad Underwood, the power district's director of corporate planning and analysis, told the utility's board of directors.
District officials said they likely won't award a construction contract for the project until April or May. The utility wants to gage how much interest potential participants will have in different rate structures before deciding how large the solar project will be.
Fremont saw so much interest in its community solar project that its final installation was more than three times the size of the original proposal. About 200 Fremont residents and businesses purchases shares in the 1.55-MW project in seven weeks.