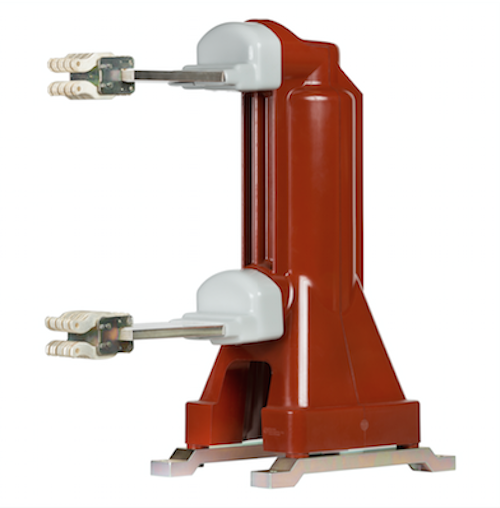 Circuit breakers: Vacuum Interrupters Inc., an affiliate of Group CBS, has developed replacement encapsulated poles for legacy GE Power/Vac® circuit breakers. With a rated voltage of 15 kV, the new encapsulated poles will enable Group CBS' companies to retrofit and upgrade older breakers with modern encapsulated pole technology, making the breakers much more resistant to environmental dangers.

Tested to applicable ANSI/IEEE standards for use on legacy Power/Vac® circuit breakers, these hardened, superior replacement assemblies can extend the life of original equipment by 20 years when combined with proper mechanical maintenance. By encasing the vacuum interrupter in epoxy, the maintenance-free assembly is substantially tougher and better suited to withstand contaminates, moisture, and other harmful environmental conditions.

Given their high dielectric strength, the replacement encapsulated poles offer an improvement over standard vacuum interrupters without the use of greenhouse gases. Their enhanced mechanical strength offer excellent vibration and shock resistance, protecting the vacuum interrupter from accidental physical damage during maintenance of the circuit breaker mechanism.

With a simple finger cluster change, the new encapsulated poles will fit any GE Power/Vac®, including 250/1200, 500/1200, and 2000 amps, up to 750 MVA. Initial models will include 40 kA, 2000-amp vacuum interrupter, and pole hardware.

Embedded poles will also be available in all all standard ratings, including 5 kV/350 MVA, 7.2 kV/500 MVA, and 13.8 kV/1000 MVA. The replacement encapsulated poles allow users to continue to use their reliable USA-made ML-17, ML-18, and ML-18H mechanisms.

About Vacuum Interrupters, Inc.
Vacuum Interrupters, Inc., developer of the magnetron atmospheric condition (MAC-TS4) predictive vacuum interrupter and circuit breaker timer (CBT-1201) test systems, provides replacement vacuum interrupters, pole assemblies, and replacement vacuum interrupter parts and components for virtually any manufacturer's medium-voltage circuit breaker or contactor. Vacuum Interrupters, Inc. is a privately owned company based in Farmers Branch, Texas.
For more information about Vacuum Interruptersor other products, click here to go to Utility Products' Buyers Guide.