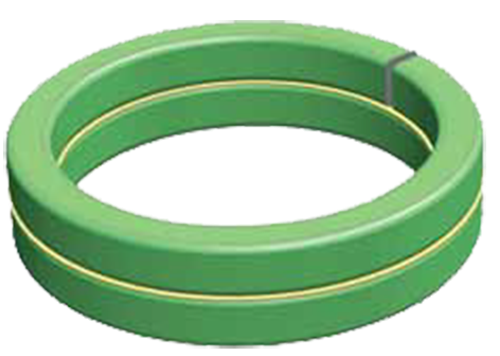 Power management: After developing highly successful technology used specifically for railway engineering, REO-USA is now introducing a new generation of closed loop current transducers. The WKO-2C series is designed for use in all industrial applications and assures improved current measurement accuracy of better than 0.5 percent in the whole frequency range of DC to 120 kHz. It can be used in various applications such as variable frequency drives, servo motor drives, uninterruptable power supplies, and all types of switched mode power supplies and power supplies for welding applications, to name a few.
"What we learned from our first series was implemented to develop the WKO-2C series for a wide range of applications. Our patented double core technology is a tremendous benefit. It has outstanding accuracy and frequency response and is more affordable than what was initially developed in the WKO-2C-B series," remarked Alex Ward, Technical Sales Engineer for REO-USA. "Similar technology is available in the marketplace, but none offers higher accuracy than our double core technology."
The WKO-2C series from REO-USA employs the latest hall effect elements, with an extended frequency response up to 120kHz and highly accurate phase response. The hall effect sensor is integrated into the core instead of the air gap like previous designs. Two cores are joined together, and the compensation effect of the two cores reduces interference from external magnetic fields. These attributes substantially improve accuracy and frequency response.
Ward said that a typical hall effect single core sensor works well for lower frequencies, but as frequencies increase and in-turn response errors increase as well, the double core technology really shines.
"The double core technology significantly reduces errors throughout the entire frequency range," concluded Ward. "This allows users to be confident in the measured values and more effectively monitor their overall system performance."
WKO-2C series units offer an electronics package with superior drift compensation and an extended temperature range from -40° C to 85° C. All materials are manufactured using UL listed materials, and modular plates provide universal mounting options.
About REO-USA, Inc.
REO-USA engineers and manufactures technology components for integrated product solutions in diverse fields and industries including railway, drive engineering, renewable energies, medical and automation. Headquarters for the ISO 9001:2008 certified company, which entered the U.S. in 2000, is a 25,000 square-foot facility in Indianapolis, Indiana. Parent company REO, a Germany-based manufacturer of electronic and inductive components founded in 1925, operates 14 global subsidiaries.
For more information about REO-USA or other products, click here to go to Utility Products' Buyers Guide.