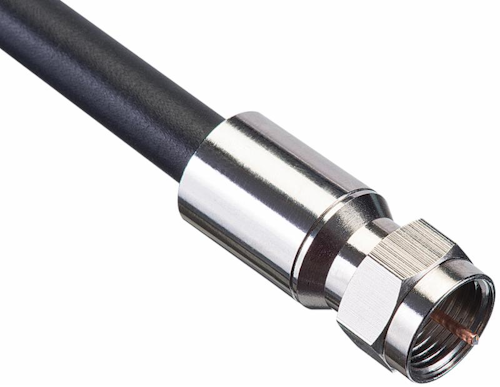 Coaxial cable connectors: Reaffirming its belief that the standard for performance should always be a higher standard, IDEAL Electrical has introduced a new line of F-connectors that give coaxial cable installers greatly improved versatility, value and dependability.
The company's new RTQ™ XR™ Xtended Range F compression connectors have been designed to work on virtually all types of RG-6 coaxial cables. This universal design enables the installer to carry just a single connector type when working with multiple cables including RG-6, RG-6 Quad, RG-6 Plenum and RG-6 Quad Plenum. This translates into fewer connectors in the truck and tool bag, as well as less frequent instances of running out of a specific connector while on the job.
Of course, durability is also an essential part of connector design. IDEAL RTQ™ XR™ connectors feature all brass exteriors, a patented compression sleeve, and two inner O-rings to ensure a robust weatherproof connection in just about any indoor or outdoor application from 5MHz to 3GHz. IDEAL strives to help create the most secure installations of CATV, satellite, HDTV and other A/V based applications.
For professional results, install RTQ™ XR™ connectors using the IDEAL OmniSeal™ Pro XL or LinearX®3 compression tool. IDEAL RTQ™ XR™ connectors are available in convenient packages of 10, 50, 100 and 1000.
For more information about IDEAL Electrical or other products, click here to go to Utility Products' Buyers Guide.