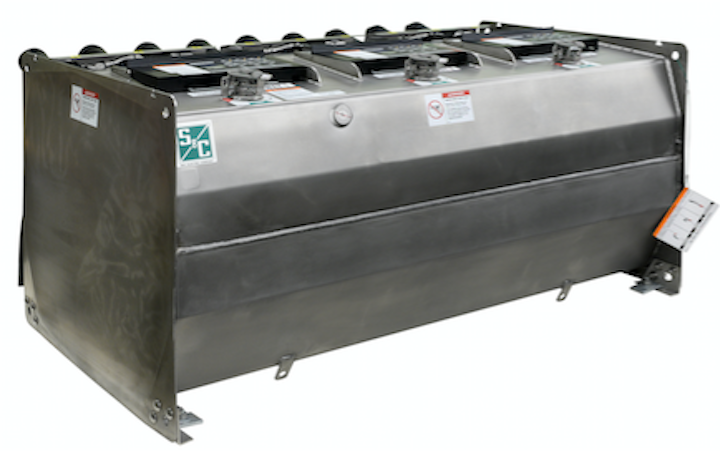 Switchgear: S&C Electric Co., at the IEEE PES T&D Conference and Exposition, launched new models of its Vista® Underground Distribution Switchgear incorporating 40-kA load-break switches. These new switchgear models, which are available for 15-kV systems, offer utilities a fully submersible switching solution for underground distribution networks, allowing utilities to reduce the duration and frequency of outages in large urban areas.

Almost every major city in the world has underground distribution systems that are networked together to support dense commercial and residential loads. These highly networked grids provide a high level of reliability for cities, but they also have a very high fault-current potential, which makes controlling the grid in these areas a real challenge for utilities.

"Potential fault currents in urban areas can reach 40,000 amps, which can be four to 10 times as much as the fault-current potential of similar systems in nonurban areas," said Tim Qualheim, senior vice president–Applied Grid Solutions, S&C Electric Company. "When fault currents reach this magnitude, specialized equipment is needed to withstand the electrical and mechanical forces while keeping the lights on for customers."

Existing solutions for utilities are limited. One option is for utilities to use switchgear rated for lower fault-current potential along with current-limiting fuses. These fuses quickly detect 40-kA fault currents and introduce resistance to the circuit to try and prevent damage to the connected switchgear. The challenge is this option increases the length of time utilities need to coordinate switching operations when a fault occurs, dramatically increasing the duration of power outages for cities. Additionally, if the comparatively low-cost fuse does not operate properly, the 40-kA fault current can critically damage the lower-rated switchgear, resulting in an expensive replacement for utilities and an even longer outage for customers.

Another option to withstand 40-kA fault currents is for utilities to use oil-insulated switches, but these switches are extremely flammable and costly to maintain. "Many utilities serving large cities have programs to remove their oil-filled switches, but these plans can be delayed because of a lack of alternative solutions," said Qualheim.

S&C's Vista switchgear now provides utilities serving large cities a third option. Instead of using oil, the Vista switchgear's new 40-kA switching solution uses gas sealed in a completely submersible stainless steel tank. The submersibility of the Vista switchgear is essential given that in urban networks, switchgear is frequently installed in street or sidewalk vaults that often fill up with water.

"This new innovation would not have been possible without the close collaboration of our utility partners who manage these challenging urban grids every day," said Qualheim. "With their support and guidance, we have been able to bring a new solution to the industry that will help cities around the world improve the resiliency and reliability of their power grids."

About S&C Electric Company
S&C, with global headquarters in Chicago, USA, is applying its heritage of innovation to address challenges facing the world's power grids and is thus shaping the future of reliable electricity delivery. The mission of employee-owned S&C is to continually develop new solutions for electricity delivery, fostering the improved efficiency and reliability required for the intelligent grid.
For more information about S&C Electric Co. or other products, click here to go to Utility Products' Buyers Guide.