Energy management: ABB touts distributed energy resource, grid resiliency solutions at DistribuTECH
Power management: DistribuTECH -- ABB demonstrated robust solutions to most pressing challenges facing the utility of the future, including communication network management, microgrid breakthroughs, outage management, IT/OT convergence and enterprise software.
Feb 17th, 2016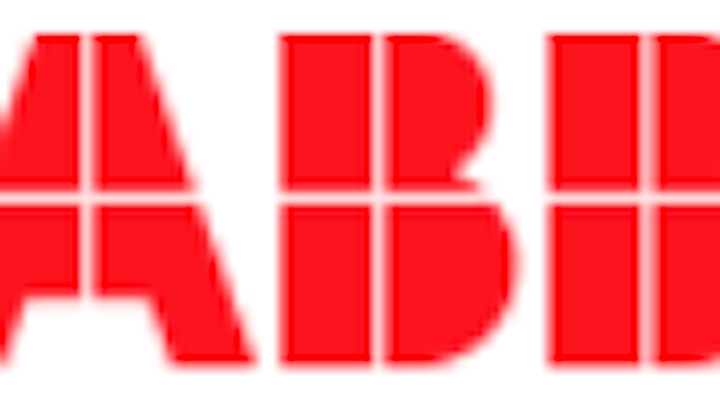 Energy management:ABB, the world's largest supplier of transmission and distribution solutions for today's power grid, launched distributed energy resource technology applications and product enhancements at the DistribuTECH 2016 conference and exhibition.
As a global leader in enterprise IT/OT and smart grid, and independently ranked as the largest asset and workforce solution provider to the electric T&D market, ABB had a large presence at DistribuTECH as it showed off its breadth of systems expertise, equipment, software and communication technology.
Among its new offerings and product enhancements are several related ABB developments:
· Distribution Automation – ABB expands its COM600 product series with the addition of the COM600F, Distribution Grid Automation controller. The COM600F offers successful distributed self-healing automation solutions and successful feeder solutions using IEC61850. In addition, ABB now provides integrated solutions from strategic plans to completed deployments.
· Microgrid initiative – ABB participated, along with other companies, in a Duke Energy-led "Coalition of the Willing Phase II" interoperability initiative that will implement and test a microgrid solution in Mount Holly, NC around an Open Field Message Bus (OpenFMB™) device framework.
· Utility Survey – ABB and Zpryme recently completed a utility survey, with a majority of utilities saying they plan to invest in asset performance management (APM), predictive maintenance and other emerging technologies.
· Communication Network Management – ABB demonstrated SuprOS 8.3, a carrier-class management system capable of managing a utility's field area network from a single console. SuprOS provides network-wide visualization tools for fault, configuration and performance management.
· Special Reports – ABB experts prepared three in-depth special reports that revolve around: distributed energy resource integration; storm response/grid resiliency issues; and asset management and big data around the "data core."
ABB is a leading global technology company in power and automation that enables utility, industry, and transport & infrastructure customers to improve their performance while lowering environmental impact. The ABB Group of companies operates in roughly 100 countries and employs about 135,000 people. The company's Americas operations, headquartered in Cary, North Carolina, employ about 27,000 people in multiple manufacturing, service, engineering and other major facilities.
For help with any technical terms in this release, please go to www.abb.com/glossary.
For more information about ABB or other products, click here to go to Utility Products' Buyers Guide.