BURNDY Announces Addition of Stainless Steel Barb Cable Ties (Type CT-SSB)
Electrician Tools: BURNDY, a leading manufacturer and provider of connector solutions to the industrial, energy, construction, telecommunication, petrochemical, data center, and transportation industries, announces the addition of Stainless Steel Barb cable ties to their wire management system
Jun 28th, 2013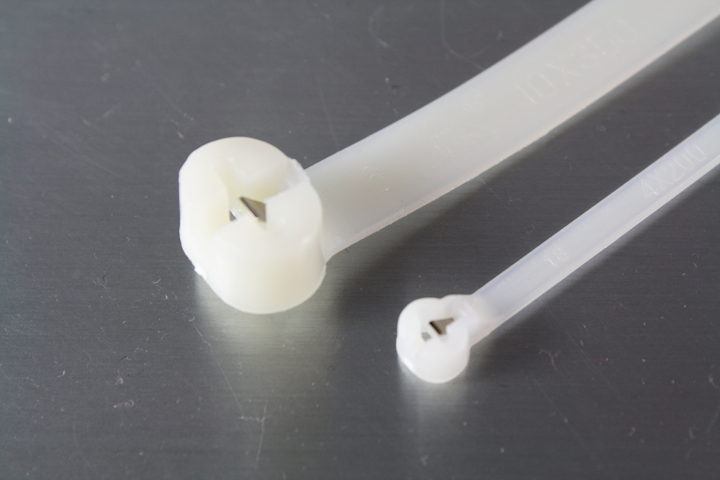 Electrical Tools: BURNDY, a leading manufacturer and provider of connector solutions to the industrial, energy, construction, telecommunication, petrochemical, data center, and transportation industries, announces the addition of Stainless Steel Barb cable ties to their wire management system. Stainless Steel Barb cable ties are designed and manufactured to meet or exceed industry standards to deliver maximum reliability.
The Stainless Steel Barb Cable Ties (type CT-SSB) are Nylon 6/6 with self-locking stainless steel barbs and an oval low profile head. There are no sharp edges which helps prevent damaged cables. CT-SSB ties have a low threading force of any one piece design cable tie in the industry. CT-SSB ties have a curved tip for faster initial threading to help speed installation and a no slip tail for easy grip during tensioning. CT-SSB ties are currently available in Natural and UV Black.
About BURNDY
Headquartered in Manchester, New Hampshire BURNDY has over 85 years of dedicated customer support in both service and product. Our customers need to look no further than BURNDY for all their connector, tool, and accessory needs with our BURNDY Engineered Systems of coordinating dies, connectors and tools. The three elements have been specifically designed to work together and engineered to meet stringent, accepted quality standards – providing the user complete confidence in the integrity of the connection.
For more information on BURNDY or any other product, click here to go to Utility Products' Buyers Guide.