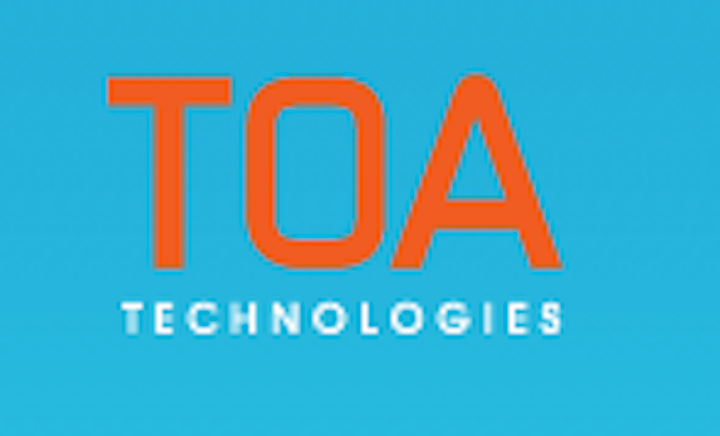 Cleveland – Energy management: Utilities nationwide are scaling up their energy efficiency programs and making these programs part of a standard service offering to their customers. As a result, utilities are turning to companies like GoodCents® to help design, implement and administer these programs. Responding to this growing demand, GoodCents is empowering its field workforce of energy advisors to deliver services on-time, every time, using the right technology: the proven field service management solution from TOA Technologies – ETAdirect Professional.
"As demand for our programs grows, we need to leverage increased visibility into field operations to enable that critical workforce to increase efficiencies and stay ahead of the growth," said Jason Oliver, chief solutions officer of GoodCents. "ETAdirect Professional is seamlessly integrated into GoodCents Connect®, our technology platform, allowing us to more effectively deliver complex demand-side management programs. It was important for us to not only deploy a field service management system that automated the delivery of the work, but to also find a solution that gave us meaningful and real-time visibility into our mobile workforce so that we can respond in a timely manner to meet and exceed customer expectations."
Kevin Craig, chief operating officer of GoodCents, added, "Working with TOA Technologies and its ETAdirect Professional solution, we will be able to do more than just schedule appointments on our employees' calendars. With its patented time-based methodology for learning how individuals perform work, ETAdirect Professional allows us to fully understand the capacity of our field workforce and create personalized schedules for each mobile employee. For GoodCents, this is going beyond basic optimization – we're truly managing all elements of our field workforce."
GoodCents' business continues to grow as more utilities are offering cost-saving, energy efficiency and demand response programs to their customers. Through these programs, utilities can further engage with their customers, manage energy demands and reduce customers' energy consumption.
As demand increases for its services, GoodCents will utilize ETAdirect Professional to:
• Route its field employees according to actual data based on their personal performance profiles, all in real-time
• Track and improve metrics like on-time performance and jobs completed per day
• Get full visibility into field workforce operations, helping management to make better, more informed decisions in the moment, and plan more effectively for the long-term
For more information about GoodCents or other products, click here to go to Utility Products' Buyers Guide.