Transmission and distribution: Underwater specialty cable
Electric distribution: Kerite's robust, proven cable offers high performance and simple installation.
Oct 28th, 2013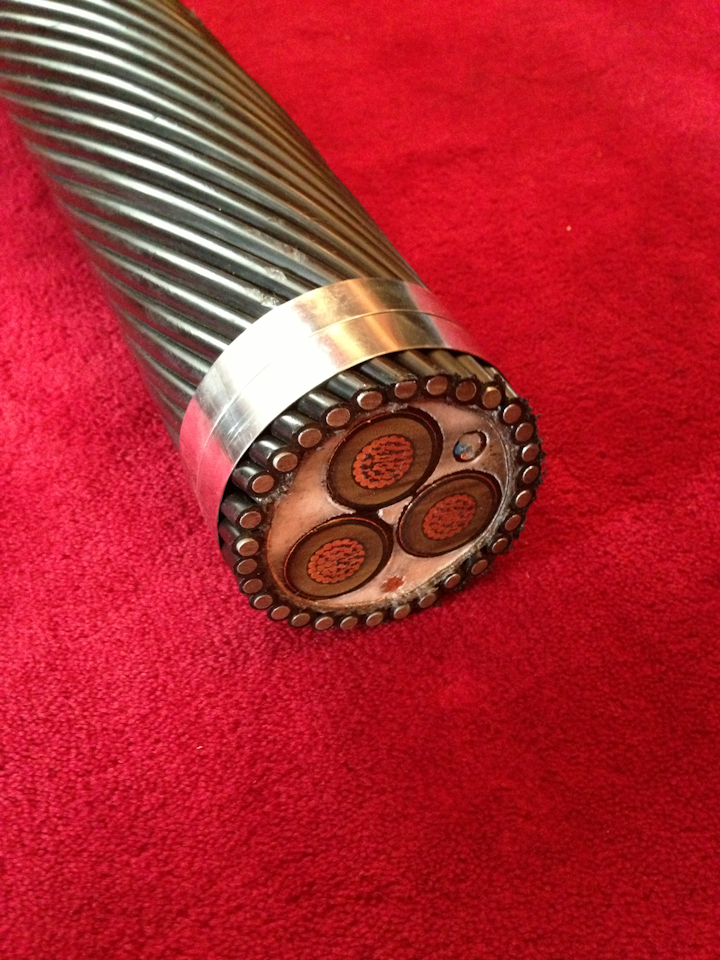 Power distribution: Kerite, a manufacturer of high quality insulated utility and industrial power cable, announces their upgraded Underwater Specialty Cable, custom built for a broad range of applications that require direct contact with water. Kerite's EPR insulation formula enables the cables to operate underwater without the need for an impervious barrier such as a lead sheath making installation easier and cost-efficient.
In addition to the discharge resistant EPR insulation, the Underwater Specialty Cable offers numerous other features including an additional polyethylene jacket. The cables feature stranded, filled 5kV-35kV copper conductors, shielded by a non-conducting Permashield® stress control layer and a copper tape or concentric wire metallic shield. Galvanized steel armor wires with individual HDPE jacketing offer additional protection.
Kerite also offers a variety of options for custom builds. Optional 10 mil Bronze Tape for teredo protection, an optional separate copper grounding wire, and an optional fiber optic member are available. The cable can also be customized to meet the needs of the specific application.
Kerite cables installed decades ago are still in use at sea-based facilities. Our history includes cable for the Gowanus Canal in 1898 and Panama Canal in 1908. Founded in 1854, the company has many years of experience working alongside utilities, industrial contractors, suppliers, and consulting engineers to install cables that cross rivers and bays and connect islands and offshore platforms -- from the Great Lakes to the Caribbean, the Far East and the Persian Gulf.
For more information about Kerite or other products, click here to go to Utility Products' Buyers Guide.