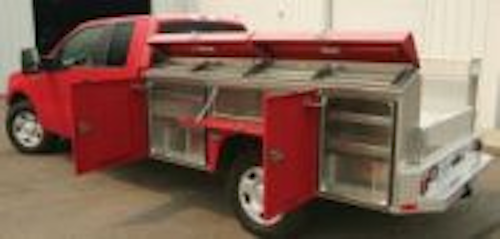 Highway Products Inc. has introduced a newly designed aluminum utility body for utility contractors. Aluminum not only lasts forever, but you get the benefit of light weight that allows you to carry more cargo in a lighter gross vehicle weight (GVW) vehicle, and better fuel economy pays for the extra initial cost.
Since 1980, Highway Products has manufactured a wide variety of products, including semi and pickup toolboxes, headache racks, flatbeds, bed slides, Pickup Pack for contractors and much more.
Highway Products Inc.