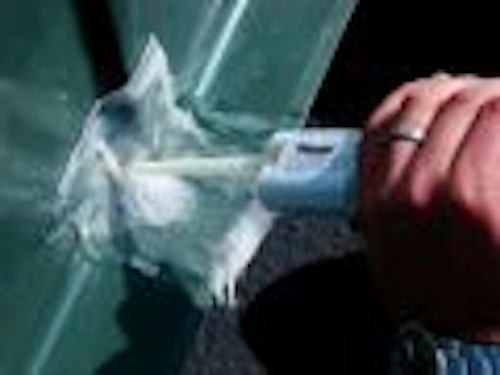 American Polywater's PowerPatch Pad N Pole sealant repairs damaged utility transformer pads, enclosures and fiberglass light poles. Damage due to lawnmowers, weed trimmers, brush hogs and fork lifts is effectively and permanently repaired on site.
Durable and UV-resistant Pad N Pole sealant restores the integrity of outdoor enclosures, preventing the entry of rodents, snakes, insects and water through a defect. More importantly, sealed transformer pad holes prevent the electrocution of children who might poke an arm or stick inside.
PowerPatch Pad N Pole repair kits contain all the components necessary for a repair. The two-part resin system is formulated to bond to fiberglass, polyethylene, metal, concrete and composites. It can repair a wide variety of defects, from small cracks to holes up to six inches in diameter. Pad N Pole repair patches can be painted immediately after application, so no return visit is needed to complete a repair.
American Polywater Corp.