Chuted style box pads introduced
Nordic Fiberglass' box pads are installed next to wind tower base.


Apr 12th, 2011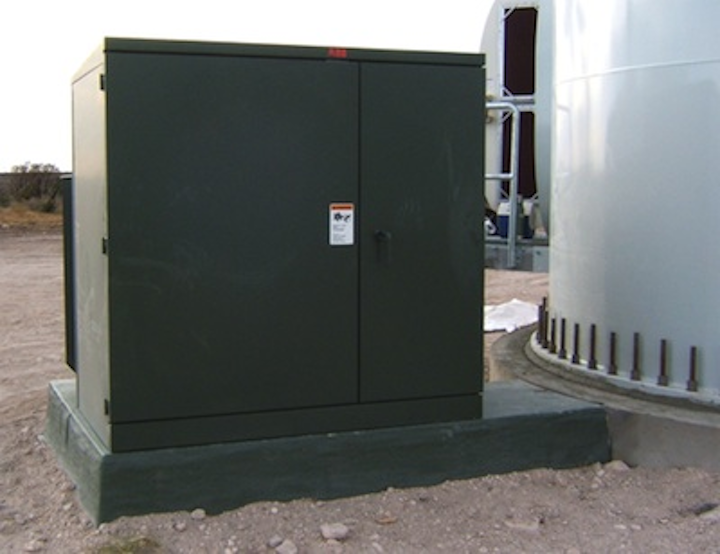 Warren, Minn., April 12, 2011—Nordic Fiberglass' box pads have evolved in the wind industry from our standard RT unit to the innovative, first of its type, "chuted" style box pad. This box pad enabled workers to install the box pad next the wind tower base. Underground cables from the tower conduits are now protected by the chute and can freely enter the transformer from underneath. The box pad is cited to provide excellent cable training and transformer support.