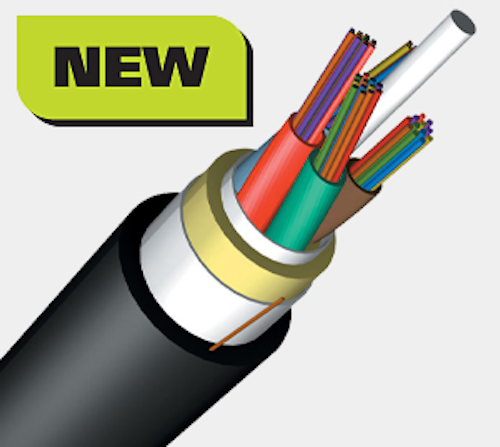 Fiber optic cable: AFL is expanding its portfolio of ADSS fiber optic cable with Flex-Span ADSS, a single jacket fiber optic cable ideal for short span applications. Flex-Span offers a variety of design options with fully compatible hardware.
Flex-Span designs are optimized for a broader combination of fiber counts and span lengths, providing ADSS system designers more flexibility in their product selection. As its name indicates, there is no support or messenger wire required, so installation is achieved in a single pass.
Flex-Span ADSS includes fiber counts up to 144 optical fibers and any type or combination of single-mode or multimode fibers within the cable. Pole-to-pole span lengths range from 50 ft. to over 1,000 ft.
Features
• Suitable for use on distribution lines
• Gel-filled buffer tubes are S-Z stranded for easy mid-span access
• Cable is water-blocked using dry core technology, therefore no messy flooding compounds
• Design details listed below for span lengths up to 1100 ft (457 m) and fiber counts up to 144
• Requires the use of formed wire dead ends
For more information about AFL or other products, click here to go to Utility Products' Buyers Guide.