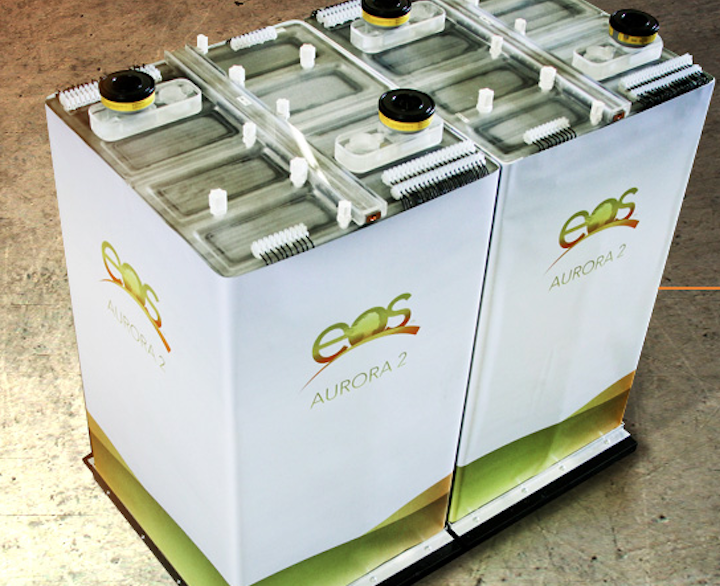 Power management: Eos Energy Storage has announced that its 1-MW Aurora battery energy storage system is now available for deliveries starting in 2016. The Aurora 1000|4000, which uses Znyth battery technology, will be sold at a price of $160/kWh in volume.
The battery system provides four hours of discharge, offers a cost-effective energy storage solution competitive with gas peaking generation and utility distribution infrastructure.
In 2015, Eos Energy has signed project agreements with Consolidated Edison and GDF SUEZ, and including a project with Pacific Gas & Electric funded by the California Energy Commission.
The grid-scale system will integrate renewable energy, improve grid efficiency and resiliency.
For more information about Eos Energy Storage or other products, click here to go to Utility Products' Buyers Guide.