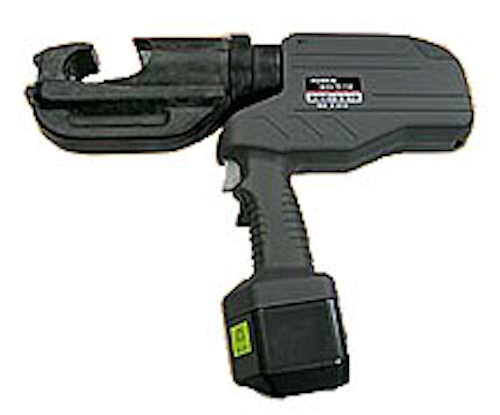 Hi-Line Utility Supply Company is pleased to offer this 12-ton lithium-ion battery-powered hydraulic robo crimper tool. It is supported by a 5-year manufacturer warranty and accepts all 12-ton "U" dies.
The 14.4v lithium-ion battery lasts longer than previous battery designs.
In addition, the tool features a mechanical retract — no battery power is necessary for this function — which greatly extends battery life.
This crimper has been redesigned with a new ergonomically balanced heavy-duty housing: it performs even in bad weather. The protective rubber boot on the "C" head also offers protection.
The new lithium-ion battery charger will also charge older battery models Ni-Cd and Ni-Mh.
Most older tools will accommodate the new lithium-ion battery system in replace of the older Ni-Cd and Ni-Mh system. Ask a Hi-Line customer service representative for more information.