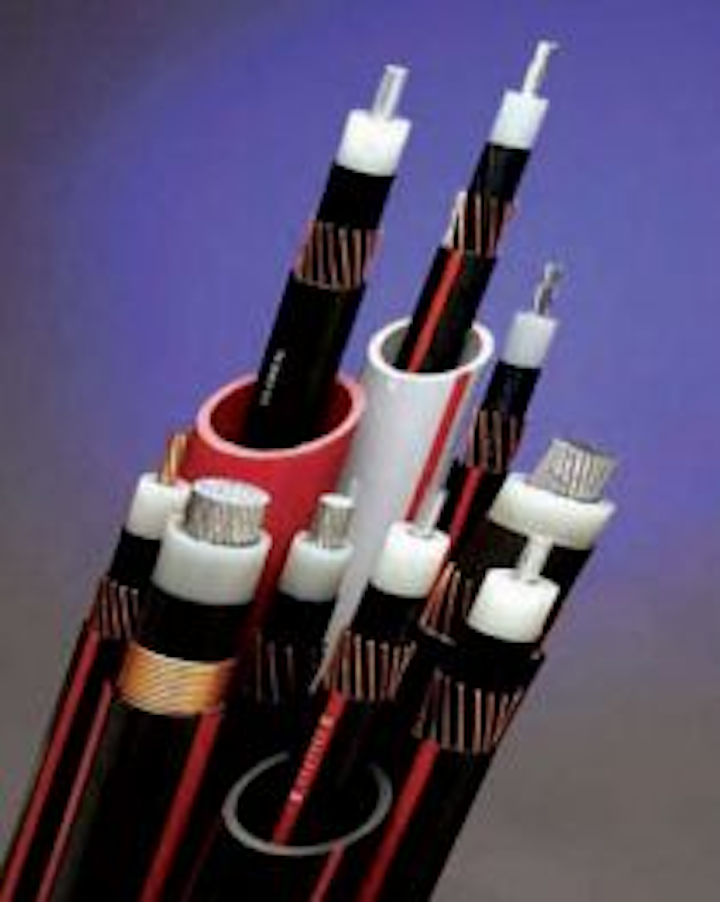 Hendrix Wire & Cable offers 1250 KCML underground cable to the wind power industry. The 1250 KCML size is an addition to Hendrix's wind offering.
This larger size cable is fast replacing the smaller 1000 KCML cable in the "homerun" portion of the collection grid, it's reported. This size change has occurred as the turbine generation capacity has increased.
The Hendrix 34.5 kV collection grid cables are available in both aluminum and copper conductor. Both full and reduced concentric neutral configurations are available. All cable is manufactured in the USA, made and tested to ICEA/AEIC Standards and is dry-cure, triple-extruded.