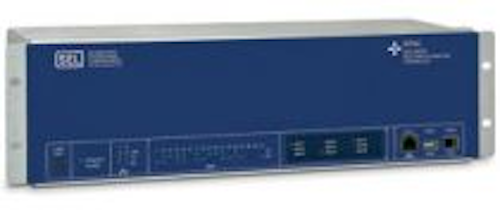 Schweitzer Engineering Laboratories Inc. announced that the SEL-3530 Real-Time Automation Controller (RTAC) is now available for purchase. The new RTAC is a complete substation automation platform that incorporates state-of-the-art communications, security and custom logic along with exceedingly simple configuration software.
The RTAC includes the IEEE C37.118 client protocol for receiving synchronized phasor messages. With synchrophasors, customers can simply perform substation control based on time-aligned information or transmit the information along with highly accurate time stamps to SCADA for enhanced power system state calculations.
The IEEE C37.118 protocol is included with every RTAC for no additional charge. Each RTAC includes a complete IEC 61131 logic engine, needed user security and logging, advanced data concentration, local and remote I/O, and protocol conversion capabilities between multiple built-in client/server protocols.

Schweitzer Engineering Laboratories Inc.