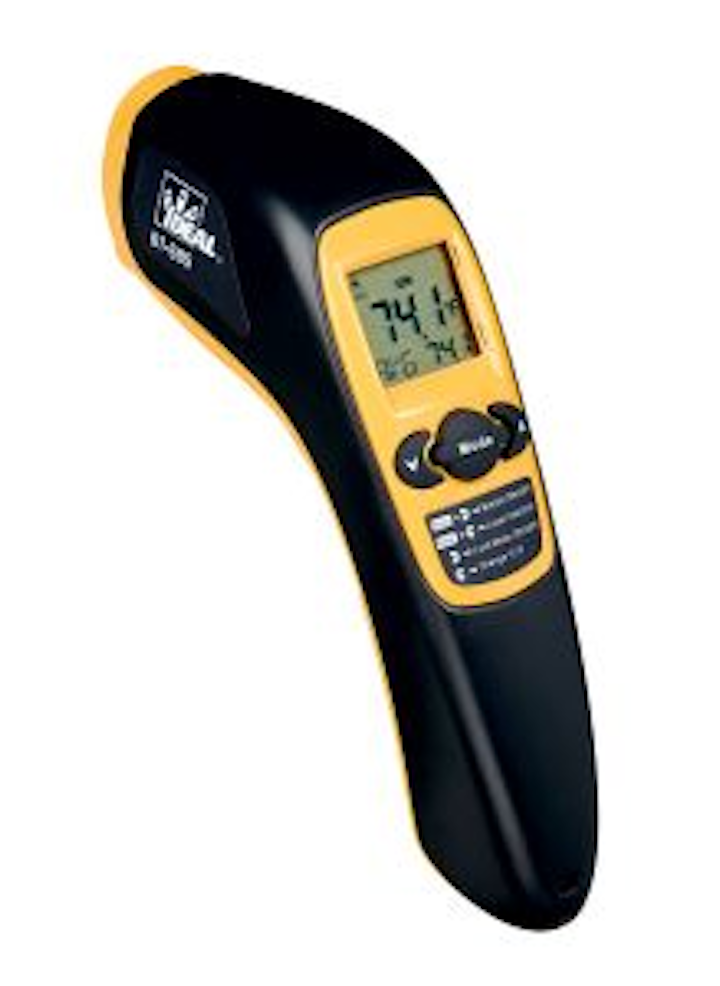 IDEAL Industries Inc. brings enhanced safety to maintenance professionals with its infrared (IR) non-contact thermometer. Leveraging IR heat-sensing technology, the thermometer allows users to measure surface temperatures of live circuits, difficult-to-reach objects or moving parts from a comfortable distance to create a safer work environment. Regular monitoring of heat emitted from surfaces can prevent potential problems and failures.

Along with electrical troubleshooting and preventive maintenance applications, the thermometer is a very good solution in the HVAC, health and safety, food preparation and process control fields. To add to its versatility and value, a built-in socket supports Type K thermocouple probes, allowing obstructed areas to be reached.

In addition to its 12:1 distance-to-spot ratio, this point-and-shoot style thermometer features a wide temperature range of -76F to 932F (-60C to 500C) and a built-in laser pointer that identifies the center of the measurement area.

IDEAL Industries Inc.