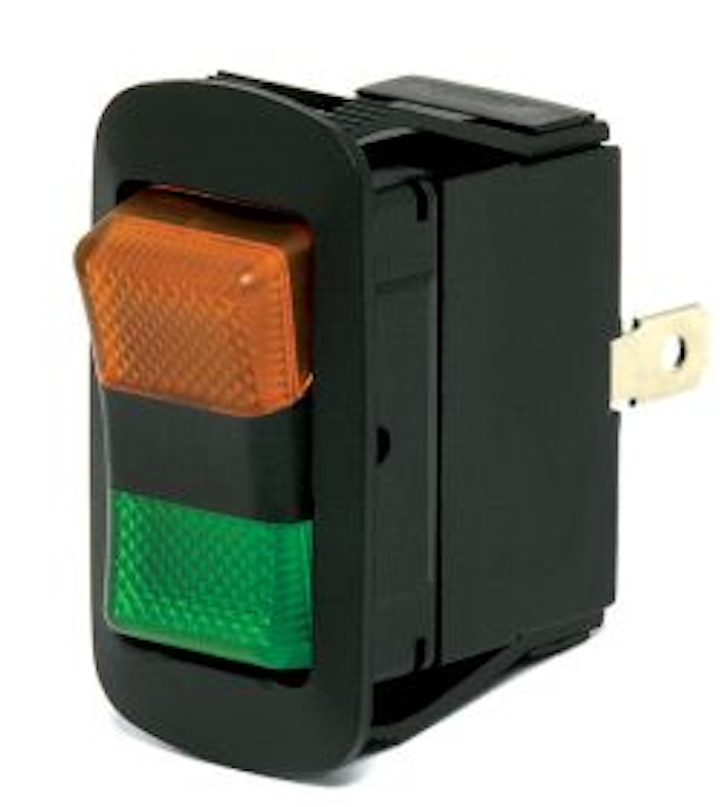 Cole Hersee Co., a manufacturer of heavy-duty electrical and digital products for the vehicle industry, introduces its newly engineered LED Rocker Switch for electrical applications. Engineered with safety as a top priority, this low current input membrane switch is compatible with microprocessor-based electrical/electronic systems and offers high visibility and durability, no matter the time of day or weather condition.

The LED Rocker Switch is unique in that the wide, wrap-around green and yellow colored lenses are working parts of the actuator rather than separate components inserted into the actuator. This significantly increases the chance of seeing the illumination when viewed from an oblique angle, from a distance or in the bright sunlight-decreasing risks on-site.

This switch will conveniently snap into standard panel holes. Custom order pilot lights for 24V switches are available.

Cole Hersee Co.