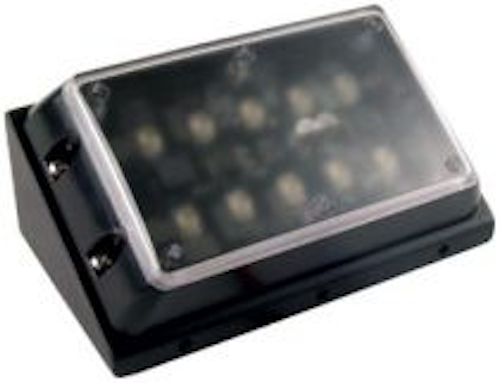 Superior Signals' new Illuminator Series of LED lights includes the SYLED-SL10 Vehicle Scene Light. Utilizing 10 high intensity LEDs, the SL10 Scene Light produces 80.6 lumens of light with a 90-degree viewing angle while drawing only 1.2A at 12.8 Vdc and 0.6A at 24 Vdc. The use of LEDs means a brighter white light that lasts longer and draws less power than traditional halogen lights.

The SYLED-SL10 is designed for professional use and is weatherproof, vibration resistant, features an aluminum housing and mount, and operates at temperatures from -40 degrees F to 130 degrees F. The SYLED-SL10 also has reverse polarity protection and carries a five-year warranty.

Superior Signals Inc.